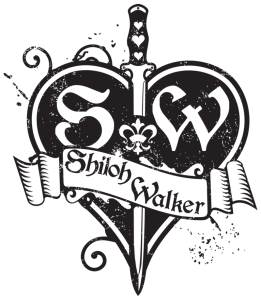 I'm getting excited.
I heard from editor K @ Ballantine that they were starting to work on the ideas for the covers for the first book in my romantic suspense trilogy… gasp… first trilogy ever… so excited.
And I think I should share an excerpt.
This is from book one…and I just LOVE this excerpt.
~*~
Not a good idea, slick, he told himself.  Trying to talking himself out of that idea, he decided to stop by the store.   His last grocery store run, he'd been distracted—and without a list.  Today, he was still distracted, and still without a list, but one thing he'd realized he needed was deodorant so he made himself stop before leaving town.
He made it halfway through the store, congratulated himself for not thinking about Lena, but as he stopped in the microscopic health and beauty section—crap, why did they put men's deodorant in the beauty section—he found himself in front of the display of condoms.
Shit. Shit. Shit. Shit.
Once more, his focus was right back on her, and this time it had nothing to do with the strange mystery of the screams and everything to do with the shape of her mouth, the round curve of her ass, and the weird way he found his heart skipping when she stood close.
It was almost like the way he felt when he'd first started dating Stacy Traynor back in high school—first major crush—that hot, fiery burn of young love.
But the deal with Lena?  It was worse.  Way worse.
Shifting his weight away from his stiffening right leg, he grabbed a box of Trojans and threw them in his handheld basket before stalking out of the aisle.  Fine.  So what?  He'd bought a box of condoms—he already knew he planned on asking the woman out, and if she was half as clever as he thought she was, she'd already picked up on that subtle heat between them, so he was just being practical.
Except he was having a hard time thinking about practical when it came to thinking about sex and Lena at the same time.  It gave him the weird sensation of burning his brain cells—causing little microscopic implosions—he could almost hear the neurons imploding.
FYI…dunno when this will be out yet.  Hopefully 2012.  But I have no real details yet… Covers, other details, etc, will be posted as I get them.