I kinda sorta forgot something.  Like the fact that I'm signing books tomorrow.  I didn't forget that I'm signing, I just forgot to tell you all.
KYRW Annual Signing
Saturday
11.20.2010
2-4 p.m.
Jo-Beth Booksellers
Lexington Green Mall
Lexington, KY
UNKNOWN PAST
Something strange is happening to Nessa. Ever since she survived a near-death experience she's not exactly who she used to be—and enjoying every minute of it. Then she's called upon to go to battle against darkness. If only she could remember why.
UNEXPECTED LOVER
Dominic is having his own problems with memory, sanity, and hallucinations. Sent to Excelsior, the covert Hunter training facility, he senses a female presence that seems so hauntingly familiar. That's because he and Nessa share a forgotten past.
UNSEEN EVIL
As Nessa and Dominic regain their memories, their strange mission against evil becomes clearer. And all the more dangerous because whether they should trust each other is the still the greatest unknown of all.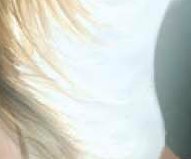 Yes.  I am having fun with this.  O.o
And no… this isn't part of the contest, either.  Just the post from Tuesday, and you can only enter once.  Duplicate entries are voided.
And since the file was open for the excerpts I was pulling, this is actually the closest book I've got on hand.  So here's your Friday 56
"Crashing the party?" she asked.  Some part of her, the part that had tried to chide her into resting, recovering, was glad to see him.  That part of her, the part that wouldn't give up, was glad to see him, glad that she wasn't going to walk into a fight she couldn't survive alone.

"Bloody fool witch," Malachi growled.  He stormed past her, sending her an icy look.  "You might not give a damn if you live or die, but I do."

Nessa sighed.  "I know."
BTW-it's due out in June
About the Friday 56
Grab the book nearest you. Right now
Turn to page 56.
Find the fifth sentence.
Post that sentence (plus one or two others if you like) along with these instructions on your blog or (if you do not have your own blog) in the comments section of this blog.
Post a link along with your post back to this blog.
Don't dig for your favorite book, the coolest, the most intellectual. Use the CLOSEST.