New release
erotic contemporary romance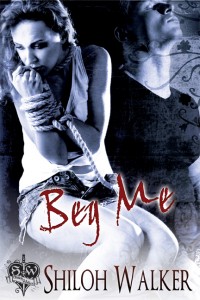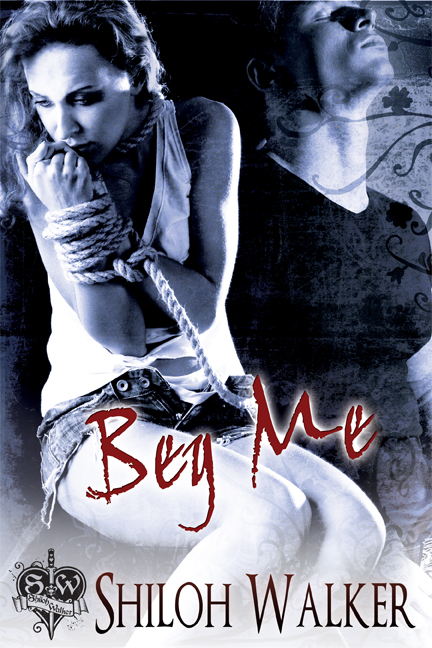 Excerpt
Beg me…there had been a time when those words made her burn with desire. But now, there was only fear.

Once, Tania Sinclair's life was almost perfect…oh, it had its ups and downs but she was happily married to a guy that adored her, one who had no problem indulging every kinky fantasy she ever had. But a couple of tragedies later, she's barely holding it together. A car accident took away her husband, and an attack from somebody she should have been able to trust has shaken not only her confidence, but it's also stripped away her fantasies and even made it painful to look back on her memories of her husband without fear.

Two years after her attack, Tania is determined to take her life back and the first step is taking back herself…her fantasies, her dreams, her memories. There's only one person she can trust to do it, too. One person she wants enough…Drake Bennett, her husband's best friend.

Falling for your best friend's wife—never smart. Drake's watched Tania quietly for years, watched her…wanted her, knowing he'd never have her. First, she was taken. And then, that night two years ago—a night that still scars her, a night that's left bruises on her that still haven't healed. He does what he can, though, because he loves her too much not to. He's her friend, there when she needs him.

And now she needs him. She's asked him for a favor…one that just about blows his mind…

Warning: This book involves light bondage play, rape fantasy & role-playing. The acts between the hero & heroine are consensual, but they may not be ideal for all readers…
Out now. Well, at Smashwords.
It's pending at Amazon. I have no control over when it goes live at Amazon.
FYI, Smashwords does sell the various formats so you should be able to get it on your Kindle, and I know you can get read other formats on the Nook, like epub, which can be read on the Nook.  All you need to buy at Smashwords is a paypal account and the book is only $2.99 and it's available worldwide.  If you're not sure how to get it to your reader…well, when I do it, I plug in my reader, download the book and then save it to the reader-the reader shows up like an external disk drive.  Other more techie types can explain it better than that, though.
You can also use apps like Goodreader or Bluefire to read it on iPhone *and probably iPad*
FYI, I'm listing the Kindle buy link because it will show up there, but I'm aware it's not live yet.  Again, I have no control over that…Regarding other outlets (ie: Kobo, Nook, Sony, Borders), Smashwords does have a premium catalog and more than likely, this book should make it into that which will get it available to those outlets, but that takes time and it's in Smashwords' hands, not mine.  I'll keep an eye on the updates and once I know, I will post the info to the blog.
Short Excerpt…
"I want to ask you for a favor," she said, staring at him over her wine glass.
Drake told himself he could get through this—he told himself he wasn't about to lose it, thinking about how sexy and sweet she looked in a short, flippy little tan shirt that left too much leg bare. He told himself he wasn't all but drooling as he thought about the breasts under her close-fitting, clingy black top. He also told himself the dinner had been delicious, but he couldn't remember what it tasted like or what he'd even eaten twenty minutes ago. Some kind of chicken. He thought. Or maybe pork. Right?
No, he was too focused on Tania, and the fact that she was sitting three feet away from him. Too focused on the fact that his cock was throbbing like a bad tooth and had been ever since she'd let him into her apartment an hour earlier.
Her words rang in his mind. She needed help—finally, though, something real, something physical he could focus on. That would really help. Maybe her car needed a tune-up, that was easy, although why she'd felt the need to cook for him just to ask for that, he didn't know.
"Anything." He tipped his beer bottle back, wetting his throat. Fuck it, she looked so beautiful. She was sitting so close, he could smell the scent of the lotion she'd slicked all over her skin. Good enough to eat, and that's just what he wanted to do, too.
She grimaced and said, "Maybe you should put the beer down. Stop drinking for a minute because I don't want you to choke when I ask."
"Okay." He smirked a little and leaned forward, setting the bottle on the table. "Although I don't know what you could ask that would surprise me that much, Tania."
"Five years ago."
Okay—maybe I was wrong. She can surprise me.
Drake grabbed the bottle. "I think I need the beer," he muttered.
She smiled. "Five years ago," she said again. "You know what I like."
He shifted his gaze to her, all too aware of just how little distance separated them, all too aware of that short, flippy skirt, of the sweet scent of her skin…and just how acutely he remembered things from five years ago.
"Do you remember?" she asked, her voice low and quiet.
Read the rest…
*UTA: for the print readers, I'm sorry, but I don't know when or if I'll get this into print…if this project goes well, I'm considering doing another one.  If that happens, then yes, I'll likely look into combining the two stories to make them long enough to put into a print single-author antho.  Should that happen, I'll post info to the blog, but I won't know about that for a while yet.