In defense of
In support of
For the love of
Whatever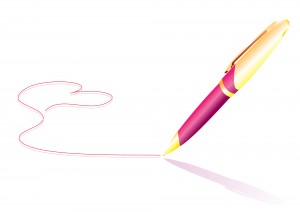 Okay…so it's not really a surprise that I like romance.  Right?  I mean, I write it.  I read it.  I think anybody that calls it porn without actually have it…well, it's safe to say they are close-minded judgmental idiots.
When people mock it, mock the stereotypes, the genre itself?  (I'd orginally linked to a post, but it's been deleted…sorry!)  Still… typical post, let's make fun of romance…fill in the blank…
Shouldn't I, as a romance writer and reader, automatically jump up and attack? No.
I'm not going to go on the warpath about it.
I mean…why?
Why attack them?
Why sink to their level?
Why get all up in arms and convince more and more people who already think romance readers are a bunch of silly, overreactive women that they are right to think this way?  And when we attack…well, most of them are going to go right on thinking they are justified in their thoughts.  Unless somebody can make their point calmly, rationally, without being angry…well, it's a waste of time.  Getting angry might feel good…today.
But it does nothing to change the perception, which means, we still fight these fights tomorrow, next year…and that gets tedious.
I'd rather change perception.
Coming off as an outraged, infuriated, scorned woman defending my love of my chosen genre…again, might feel good…but we've done that.  Last year.  The year before.  The year before that.  The year before that.
When we're pissed and angry and ranting in comments, those who don't get the genre are reading the comments, probably rolling their eyes, and thinking…Well, where's the smoke, there's fire…these woman are probably over-defensive because they are ashamed. I'm sorry, you can't tell me there aren't people who think that way.
While we can't change the minds of everybody…maybe if we tried a different route, we can change the minds of some.
Through humor, for one.  Like how the Smart Bitches did it here... they got a smart guy reading romances... and reviewing them.  Now, they could have attacked him.  Sure.  Might have felt good.  But it wouldn't have done any good-you attack, people go on the defensive, nothing changes.
There will always be those who hate the genre.  We can't change that.  Sure, we can attack them.
Me?  I prefer to ignore the haters…and if I feel the need to respond, and sometimes I do, I'm going to do it in a way that's non-inflammatory-because there are people I want to reach, and it's not the haters-it's the others who are reading, who may not really read romance, but might getting curious enough to explore things.  We can reach them.  But not if we are constantly screaming our message from the rooftops.  Nobody wants to talk anybody who is busy screaming-no conversations to be had there.