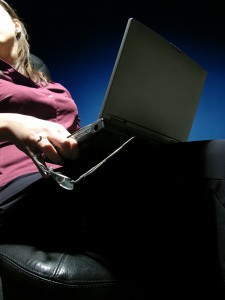 RRRJes/Read React Review did a review on Veil of Shadows *and holy crap, she liked it, yay!*
But one thing she mentioned was that she didn't much care for the sex that comes at the end of the book…once the HEA has been achieved.  Tongue in cheek, I replied,
you don't like HEA sex? You're a sick puppy, Jess.
Although I will admit, I was curious as to why…I mean, I've read a lot of books where there wasn't any HEA sex, and I felt cheated.  Not with all books, but with a number of romances, particularly the hotter ones.
Rosario added in:
Sex scenes where there's nothing at stake (and I would assume if we're after the HEA, there isn't) bore me.
And I guess, on a some level, that makes sense… but the way I'm viewing it, and this is probably because when I'm writing, even though I don't write beyond the HEA for most books… I'm still seeing more. Not story more-nothing I could write, I just see that more happens in their lives.  Which means, for me, there's certainly more at stake.  More of their stories, more of their lives… their romance.  And I also know that a HEA for two committed people generally does involve sex.  At least mine does.
I kind of view sex at the end of a hotter romance the same way I view a kiss, so to speak… it's a wrap up.  It's like when the DH is leaving to run to the store…I tell him, I love you, although he knows, and I give him a kiss.
With these scenes is there anything at stake? Well, they did find their happy ever after…but anybody who is married or involved in a committed relationship knows that HEA doesn't stop with making that commitment.  It's an every day thing-part of that every day thing does involve a happy sex life, at least in my opinion.  Which is kind of why I enjoy hotter romances, why I like the HEA sex…it's an ending to one phase, a beginning to another phase…a wrap-up for me.
Plus, freely, I admit… I just like well written love scenes.
I'm curious though… how do you all feel about them????