So DBD is upon us… FYI, the site is having problems.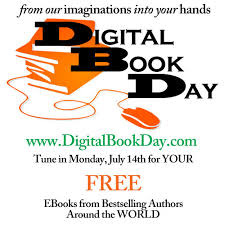 But I have a book for you! Hunters: Declan and Tori is free for a little while, so if you've never read my Hunters series, here is a good starting point…but be warned.  It's super hot…these are the erotic romances I started out writing, so they are loaded with heat.   You can find it at the links below! ARe | Smashwords | Nook | Kindle | iBooks
And I think J.C. has one for you, too…
Also!  If you like my suspense stuff and haven't read CHAINS?  You might wanna check it out.  It's normally $10 & higher, but it's on sale now for less than $5 in ebook.
Links!
BAMM | B & N | Book Depository | IndieBound | Amazon | iBooks
Kindle