Like your suspense on the erotic side?  My erotic romantic suspense, CHAINS, is on sale in ebook. It's normally $10.99 and higher, but right now it's $4.99 at all platforms, so that's a pretty good deal…
They weren't friends. They weren't enemies. The only thing the three girls had in common was the high school they went to in Madison, Ohio—until one tragic night. Now, fifteen years later, they're returning home where passion—and danger—await…
Renee Lincoln was the homecoming queen—with the perfect boyfriend and the perfect life. After that horrible night, she rebelled the only way she knew how: by submitting to her wildest fantasies…
Tall, blonde, and athletic, Lacey Talbot was a golden girl with a bright future. She's found success as a photographer, but no man has ever been able to satisfy her. No man but the bad boy she left behind…
Sherra Salinger has always looked like a princess out of some fairy tale. The books she writes, though, stem from the nightmare of that one night. And she shrinks from any man's attention—especially the one stalking her…
They're coming back to Madison—and it won't be happy reunion. There are three men, all dangerous in a different way. And when each of them surrender their bodies to the heat, when they succumb to desire, they'll find the safety they desperately need…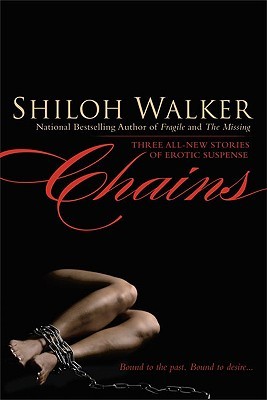 "Don't lie to me," he said, an underlying current of steel in his voice.
She rolled her eyes and sneered at him.  "Fine, then.  I'm doing pretty damn shitty.  Somebody busts open the front door, cuts up furniture, tear up my mom's flowerbeds, tears up my car, all while I was blissfully unaware in the shower."  An edge worked its way into her voice—she couldn't help it, couldn't help but sound a little bitchy as she added, "Then I see this guy that I fucked six different ways to Sunday, and find out it's somebody that used to date one of my best friends.  Oh, I'm just peachy, Deacon."
A grin curled the edges of his lips.  "Yeah, you're going to be just fine."  Then he slid his arms around her waist and eased her against him.
Just holding her.  Simple, comforting-and devastating.  There weren't many people in her life who had ever been big on offering simple comfort.  Not her parents, not JD, not even Billy.
It was her undoing.  A harsh sob escaped her lips, followed by another, and another.
Deacon held her until the storm passed and then he eased her back, sat her down on the toilet, again treating her with the same care he'd use on a small child.  He rooted through the cabinets until he found some washcloths and he ran the water until it warmed.
All the while, Renee sat there staring at him, watching the play of muscles under his shirt, staring at his profile and comparing the harsh lines there to the features of the younger man from her memories.
It was there—plain as day, she could see it now.  Perhaps now that she was looking, she could see it. The hair shorter, a little darker. The dimples in his cheeks had deepened to deep slashes that bracketed his mouth. The lean, lanky lines of his body had filled out.
She hadn't ever said more than a few words to Deacon, even though they'd grown up across the street from each other.  He ran in a different crowd and her mother hadn't cared for the Cross family—common—that was Claudia's outlook, even if they didhave money.
It had been fifteen years since she'd seen him.  That night.  Too many of her memories from that night weren't exactly what she could consider clear.  Before that, she hadn't seen him much at all since he'd graduated high school. Understandable, she guessed, that she hadn't recognized him.
Of course, she also didn't remember him being so damned domineering, either.
Even as her body went all weak and soft, thinking of his domineering the other night, she tensed when he turned and tried to wash the tears from her face. Renee turned her head and reached for the rag.
"Be still," he ordered brusquely.
Narrowing her eyes, she said, "A night in your bed didn't turn me into your pet, Deacon."
That same, sardonic grin appeared on his lips.  "Yeah, that's a likely image."  Then he cupped her chin in his hand—his skin was rough, but so warm… Shivering, unable to stop herself, she moved a little closer, seeking his warmth. "Just let me help, okay, Renee?"
BAMM | B & N | Book Depository | IndieBound | Amazon | iBooks
Kindle