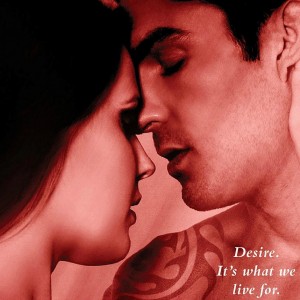 CAN'T FORGET THE PAIN
It took years for Adam to stop drowning his regrets in alcohol, and running the local bar doesn't make it any easier—especially not when everyone he knows gathers there to discuss the shocking allegations that have shattered his hometown. When another murder rocks sleepy Madison to its core, it becomes chillingly clear that even more vicious wounds are waiting to be exposed.
WON'T RESIST THE PLEASURE
Nothing is sacred anymore, and no one is safe, least of all the mystery woman who shows up in town out of the blue, looking like every fantasy Adam's ever had. She may have her own dangerous secrets, but she can't ignore the urgent heat between them any more than he can. As a killer's quest for vengeance explodes into violence, Adam is tempted to lose himself in the delicious promise of her body—until he realizes he'll risk anything if she'll give him her heart…
~*~
Adam had planned to say something, but then she stood up and his brain melted, just melted and died as he caught sight of long, sleek legs, strong muscle and sleek calves.  The black lace of her panties had peeked out from under the hem of her shirt as she stretched and his blood had rushed to his cock so sudden, it was a miracle he hadn't passed out from it.  And when she'd turned to face him, her nipples had gone from soft to ready for him, ready for his mouth, in a blink.
And it was for him.  He'd seen that lambent heat in her gaze, even if she wasn't about to give into it.
Attraction was easy, passing.  It didn't surprise him that she wasn't type to give into it at the drop of a hat.
But the thought of those sweet little tits, nipples tight and ready for him, was going to haunt him.
Not as much as the expression on her face now, though.
She sat there like a shadow, her skin pale, her hands fisted in her lap, while she stared out the window at nothing.
She had nibbled at the bacon he'd put in front of her, taken a bite of toast.  That was it.
Now she just…sat there.
He wanted to yank her out of that chair, push her up against the wall and kiss her stupid.  Then he wanted to yell at her. He wanted to go to his knees and beg her to tell him what was wrong. He wanted to get lost in her…and then maybe beg her to…
Hell. He didn't know.
He wanted a resolution.
He wanted answers.
He wanted her.
He had always wanted her, but she'd always been untouchable.
Now she was like a shadow and life was a fucking monstrous mess.
And he was…ruined.
She slid him a glance and he fought the urge to look away. Every woman he'd touched over the years, he'd either pretended he was touching her or he'd done it to forget her.
Every drink he'd taken had been to dull the pain or to punish himself for not saving her.
Amazon | BN | IndieBound | Book Depository | iBooks | Kobo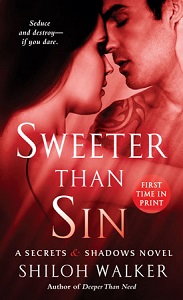 Kindle