A little bit of this, a little bit of that…
Hi. Oi.  Why does it seem like the older and the less energy I have, the more I have to do?
Diva graduates from high school in just over a month.  So far, she's been accepted into a Presidential Leader's thing… I can't remember the full name.  The Honor's Program at her school of choice.  The Honor's Undergraduate Research Program at said school of choice.  She's been awarded several scholarships, but we're hoping for more.  College is murder.  I'm thinking of selling a kidney. She's selling art commissions, by the way.  If you have a nature lover in your life, or if you love nature… she does amazing animal pics.  Like…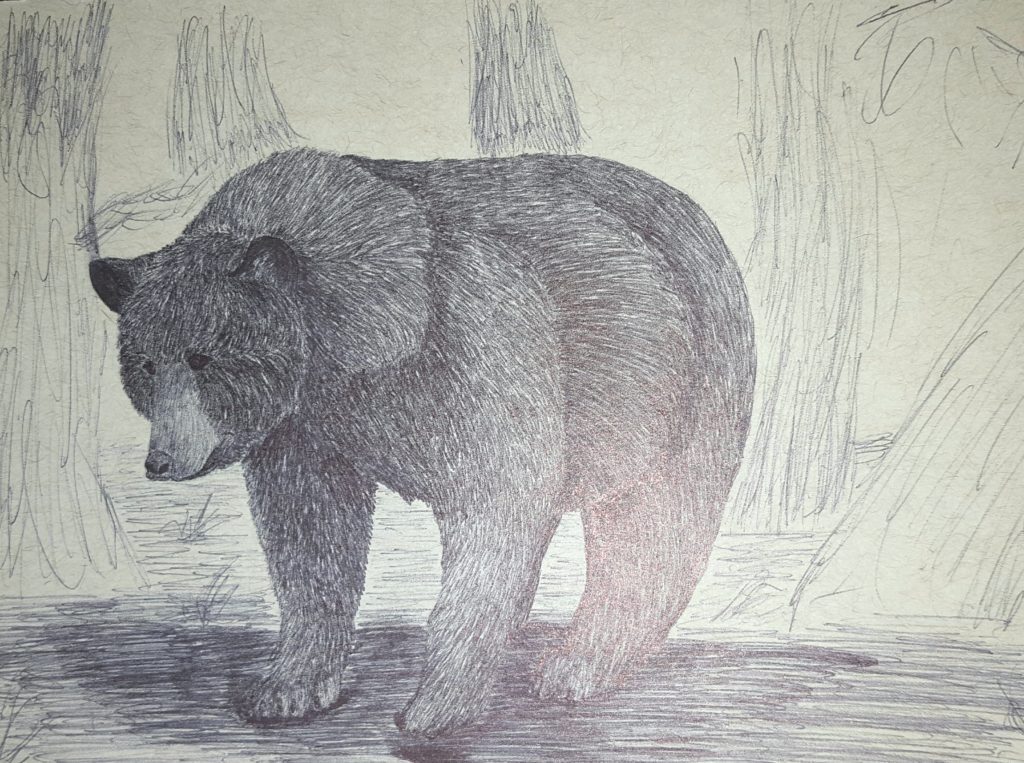 If you're interested, leave a message or email me.
♦
I'll be at the Barbara Vey event in Milkwaukee next week… the pizza party and booksigning are open to the public.
Come see me!  Barbara Vey  | Info
♦
Some of you are aware that many of my books are backlisted, but I've been working getting them back out to the public.  FINAL PROTOCOL is now available…readers of my J.C. Daniels books might like this one.  She's an assassin. In space.
♦
Next week, I'll be reissuing BEAUTIFUL GIRL…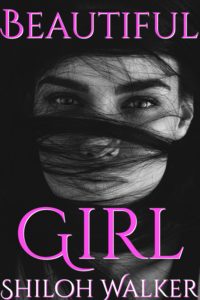 Twelve years ago, Del Prescott was the It girl.
You name it, she had it. Money, charm, looks, personality…and the perfect boyfriend to boot. Then Del disappeared to 'study abroad', giving no warning to friends or even Blake, that aforementioned perfect boyfriend.
She's back now, and not just to celebrate what would have been her ten-year high school reunion.
Del's come to face down her monsters once and for all…and to see Blake Mitchell, the man she never stopped loving.
♦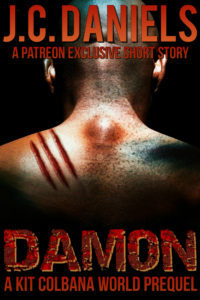 For those who haven't checked out my Patreon, time is running out to get in on the first story. This is a Patron exclusive, so only members of my Patreon will be able to read this short story.
Pledges start at just $1 and that alone gets one access to this story, plus every patron gets a chance to have their name tuckerized into a story.
This story will be sent out to patrons in early May and that may be the only chance readers have to get it.  The story takes place prior to the events in Blade Song, told from Damon's POV.
A sneak peek.
For a moment, her face faded in and out of focus. The touch of her hand under my chin had bones grinding together.  I didn't make a sound.
Blinking my one good eye, I focused on her face until it stopped swimming in and out. The other eye was still swollen shut, although it was healing bit by bit.
I was the perfect punching bag for a lunatic.
I was big and strong and I healed fast.
In another few minutes, the bruises and bloody wounds would be gone and once I showered, nobody would be the wiser.
Save for me.
Even Annette would forget.
"Does it hurt?" She stared at me solemnly, her lips puckered, touched with a soft, pale pink that matched the negligee she'd pulled on earlier.  Even the splattering of blood on her lower lip was echoed in the blood spray on the pink silk.
My blood.
Again.
"Damon, does it hurt?" She stroked a hand down my cheek.
Yes, bitch. It hurts. Mentally, I told her exactly what she wanted to hear—I told her the truth. Outloud, I said, "I'm fine, lady."
After all, she'd done the beating, but she hadn't been trying to punish me.
I had just been handy.
If she'd wanted to hurt me, either I'd be unconscious—or she'd be dead.  Because one of these days, I would get fed up and just kill her.
So I just went with the neutral response.
I was fine.
She hadn't done any lasting damage and I could already feel a dozen, stinging aches where the bones were knitting together, that odd itch was skin was closing itself up.
An odd, avid light gleamed in her eyes as she stroked a hand back across my scalp.  "Are you sure?"
It was almost like she wanted me to say something—wanted me to tell her yeah, I was hurting. Or yeah, I was pissed.
But that would defeat the purpose.
I have taken this beating for a reason and that reason was currently standing on the far side of the room, his head hanging low.
The kid's luck was running out and I didn't know how much longer I'd be able to delay things.
But I'd managed to do it one more time.
Want to read the whole story?