Kindle
So… because there are a bunch of prizes, to minimize confusion, please look at the top image to see WHAT you won.
Also, remember, you have to email me to claim your prize.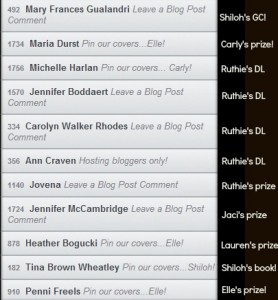 To claim your prizes, please email me at shilohwalker2011 at gmail.com.
You have two weeks, per the terms stated on my disclaimer.

Thanks to all my authors who played along, all the bloggers who helped out and all of the readers who joined you.