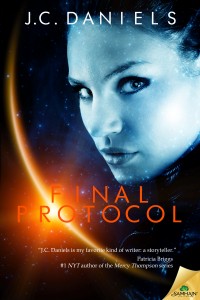 Science Fiction, Fantasy Romance & Urban Fantasy
Click on title to read blurb & excerpt
Titles marked with ♥ are erotic romance.
Some erotic romance titles are unavailable at this time.  If marked with ♥*, it's not available, but will be reissued as time allows..
Series & interconnected books can be found at the series page.
Fantasy Romance
Mythe: Satyr from Mythe & Magick ♥*
If you're looking for information on the Mythe books, go here.
Urban Fantasy Series
written as J.C. Daniels
 Science Fiction
written as J.C. Daniels