First a reader on twitter told me. So I downloaded the episode off amazon… you can watch for free on their site, but my connection was wonky.
It happens about 20 minutes in.
I screencapped from my amazon viewing screen.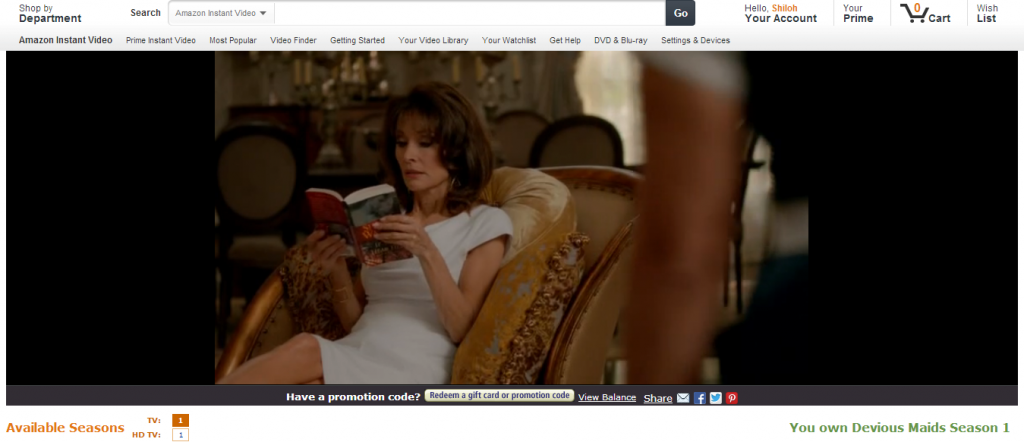 Viola. That's Susan Fricking Lucci. Reading my book… If You Hear Her.
If you can't see it, click on it.  It should make the full size come up.  Or go here.
So I've been a dork about it.  All day long.