So RT 2013 is over.
It was fun.
This was the view driving into Kansas City.
The registration line looked line this…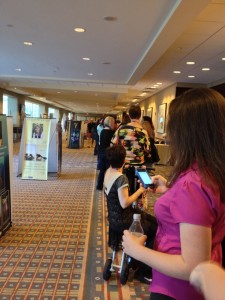 And there were lots of cool publishers and cool panels and cool people. Including the guy who wrote this…
I met him.  I fricking met the guy who created Rambo.  I was starstruck.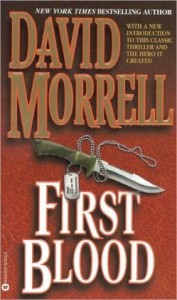 And then there was this speech by this awesome writer who made me weepy.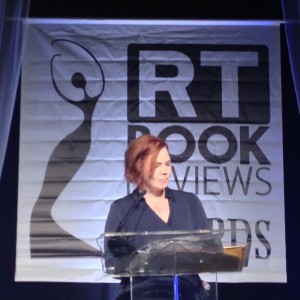 Meljean, you rock.
There was a cool panel with me, Smart Bitches' Sarah Wendell, Jaye Wells, Liliana Hart and Mandi from Smexy Books.  In a nutshell, we talked about social media and how to make it work for you…and how not to be a douche.  It was fun.  We should do it again.
And then there was this…
I won that for Blade Song.  I don't remember my speech.  I know I didn't fall flat on my face.  I know Laura Kinsale Ilona Andrews and David Morrell and Jude Devereaux and John Scalzi and all these other amazing authors were up on that same stage, accepting their awards.  And I got one, too.  I still can't puzzle that one out.
And my husband was there in the audience…I can remember that.
All in all, RT 2013 was all kinds of awesome.