It's Snippet time…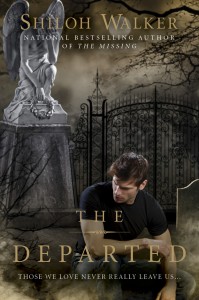 Saturday snippets…family.  This one is a dysfunctional family, but hey…it's family.
But their family had a lot of bygone traits and skills.
Like his father's habit of keeping a piece on the side.
His mother's habit of ignoring it.
A functioning alcoholic, that's what Elsa Jones had been, floating through their grand house, sipping her cocktails and pretending to be the happy wife at all the social functions, just as a good mayor's wife should.
It all fell apart after Anna disappeared. Sweet, pretty little Anna—his baby sister, somebody who had made him laugh. Made them all laugh, even Mother at times. But then Anna had disappeared and everything changed.
His father tried, Taylor knew. The old man did his damnedest and Taylor, at least, had that. But Elsa . . . a couple of years after it happened, Elsa took one of her cocktails and made it special.
She never woke up.
Other snippet-y authors…
Lauren Dane
Rhian Cahill
Eliza Gayle
Selena Blake
Anne Rainey
Jody Wallace
Lissa Matthews
Mari Carr
McKenna Jeffries
Myla Jackson
Taige Crenshaw
Vivian Arend
Alison Kent
Delilah Devlin
HelenKay Dimon
Shelli Stevens
Leah Braemel
Louisa Edwards
TJ Michaels