Beginnings…For those who celebrate…Have a Merry Christmas…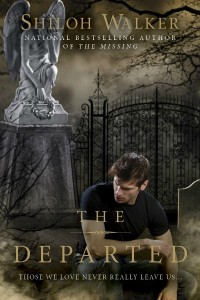 "Fucking crazy," one of the techs muttered, watching as Dez Lincoln stood in the middle of a desolateIowafield with a smile on her face.
She was a beautiful woman—her black hair cut short, no more than an inch long, currently spiked up. Her skin was a light, smooth brown and her eyes were dark, so dark they almost appeared black, set under feathery, arched brows. Her body was all curves and long limbs, round hips, and a chest that was undeniably female. But there was no mistaking the strength—there was well-toned muscle to go along with those curves.
No doubt about it, she was gorgeous, and when she smiled, she could make the hearts of the men around her race.
But right now, her smile was fucking freaky.
Under her feet, they suspected, were dozens of bones. Unmarked graves.
The location of a serial killer's little playground. Or maybe his burial ground.
But she smiled. It was a peaceful, beautiful smile—a Mona Lisa smile, and it didn't belong in the place of death and decay, the tech thought.
Fucking freaky. He muttered it under his breath again and went to turn away, only to realize he was the subject of intense scrutiny.
Special Agent in Charge Taylor Jones was staring at him, and he did not look pleased. If Desiree Lincoln was fucking freaky, then Jones was fucking scary and that look never boded well.
More authors…
Lauren Dane
Rhian Cahill
Eliza Gayle
Selena Blake
Anne Rainey
Jody Wallace
Lissa Matthews
Mari Carr
McKenna Jeffries
Myla Jackson
Taige Crenshaw
Alison Kent
Delilah Devlin
Shelli Stevens
Leah Braemel
HelenKay Dimon
TJ Michaels