(I heart SEP)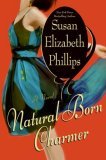 No, dude, let's pop a geranium in it and make it a planter.
Last week's winner…Sue, who blogs at http://mycrazylife-sue.blogspot.com
To enter this week's Friday Reads giveaway…read on. Reminder, you must check back to claim your prize!
About the Friday Reads
Want to enter for a chance to win this book? Do the following…
Grab a book…any book.
Turn to page 56.
Find the fifth sentence.
Post that sentence (plus one or two others if you like) in the comments section of this blog to enter
A winner will be posted here within a week or so-please read the disclaimer-entering means you've READ the disclaimer.
Void where prohibited.
Odds of winning depend on number entries.
Comments must be made at my blog/website to be entered, not FB, not goodreads, etc.
Winner to be posted at my blog-must contact me to claim prize.
Rest of my rules in the disclaimer–please read it.