I dunno what exactly Tumblr is supposed to do.  I did see that I could import my blog feed and twitter.  That's pretty easy.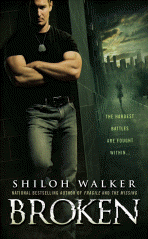 And I see that I can update things from Uberr-which updates twitter, tumblr and facebook, COOL!  Anyway.  I did it.  I'm on Tumblr.  Sorta.
Now about BROKEN.  I got home from the hospital Saturday and my phone was ringing. I ignored it.  I just didn't feel good enough to talk.  But I should have answered.  It was a call to let me BROKEN had finaled in the romantic suspense category of the GDRWA's Bookseller's Best contest.
And then tonight…er, well, early this AM, actually, I got an email…apparently BROKEN is also a romantic suspense finalist in the Golden Quill Contest with Desert Rose RWA.  Um, yay!!!!