Look it!  Go look now!  I'm all cool and awesome and hanging out with Eloisa James and Nora Roberts… (well, sorta, but let me indulge my fantasy life, okay?)
Like rollercoasters and racecars? You should come to Ohio this summer and meet me. Check out the Speed Reader weekend.
Look it here!  I'm a recommended read… or, well, Zach and Abby are. And then… over here, I need ya to vote for me…(my cover, really).  Pretty please?  Zach and Abby want your votes.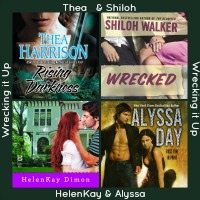 Then…make sure you go HERE…It's Alyssa's blog and it's the next entry in the Author Wrecking it Up Tour. We're causing trouble and other stuffs.  Guess who it is!
Wrecked is due out tomorrow.  I would most definitely love for you to buy it.  Pretty please.  I had so much fun with this book and I want to share it with the world.

"You aren't going to be drunk on anything but me tonight."
Her skin seemed to burst into flames.
"I think I already am," she said, her voice shaking a little as he carried her through another door, into a room she hadn't seen before. And she didn't even see it then, not really. He hit the lights but all she saw was the huge bed and Zach as he laid her down and came over her, his hands tangling in her hair.
The impact of that kiss was enough to make her nerve endings implode, one by one. She heard them exploding, sizzling through her as she wrapped around him, desperate to get closer. His shirt was in the way and she shoved it up, needing to get at his skin.
He leaned back and tore it away but when he would have come back down over her, she braced her hands against his chest, keeping a few inches between them as she stared at his chest and shoulders. Her breath hitched a little as she smoothed one hand down over his pectoral, lingering over the bleeding heart design that had been inked there.
Ironically, it was just above where his heart was. A dagger pierced it and there was stylized, twisting scrollwork done around the blade and the heart. It should have looked ridiculously feminine, she thought, but like every other tattoo he had, it suited him. She shifted her attention to the tiger that crouched just across from the heart. It was so vivid, so detailed, she could almost imagine it coming to life, muscles bunching as it leaped from Zach's skin into reality.
"I've never told you this," she murmured, flicking him a look. "I've never told anybody . . . but I really love your tattoos, Zach."
He covered her hand with his and caught her wrist, dragging it away and pinning it over her head. He did the same with her other one and she caught her breath as she felt his bare chest against her own. "You can pet them and play with them all you fucking want," he promised as he caught her earlobe between his teeth and bit her lightly. "After."
She shuddered, her entire body going tight at the thought. After. He was serious. Finally. Lifting her foot, she stroked it down his calf, feeling the worn denim against her sole. "You're still wearing too many clothes."
Amazon | Book Depository | BN | BAMM | Indiebound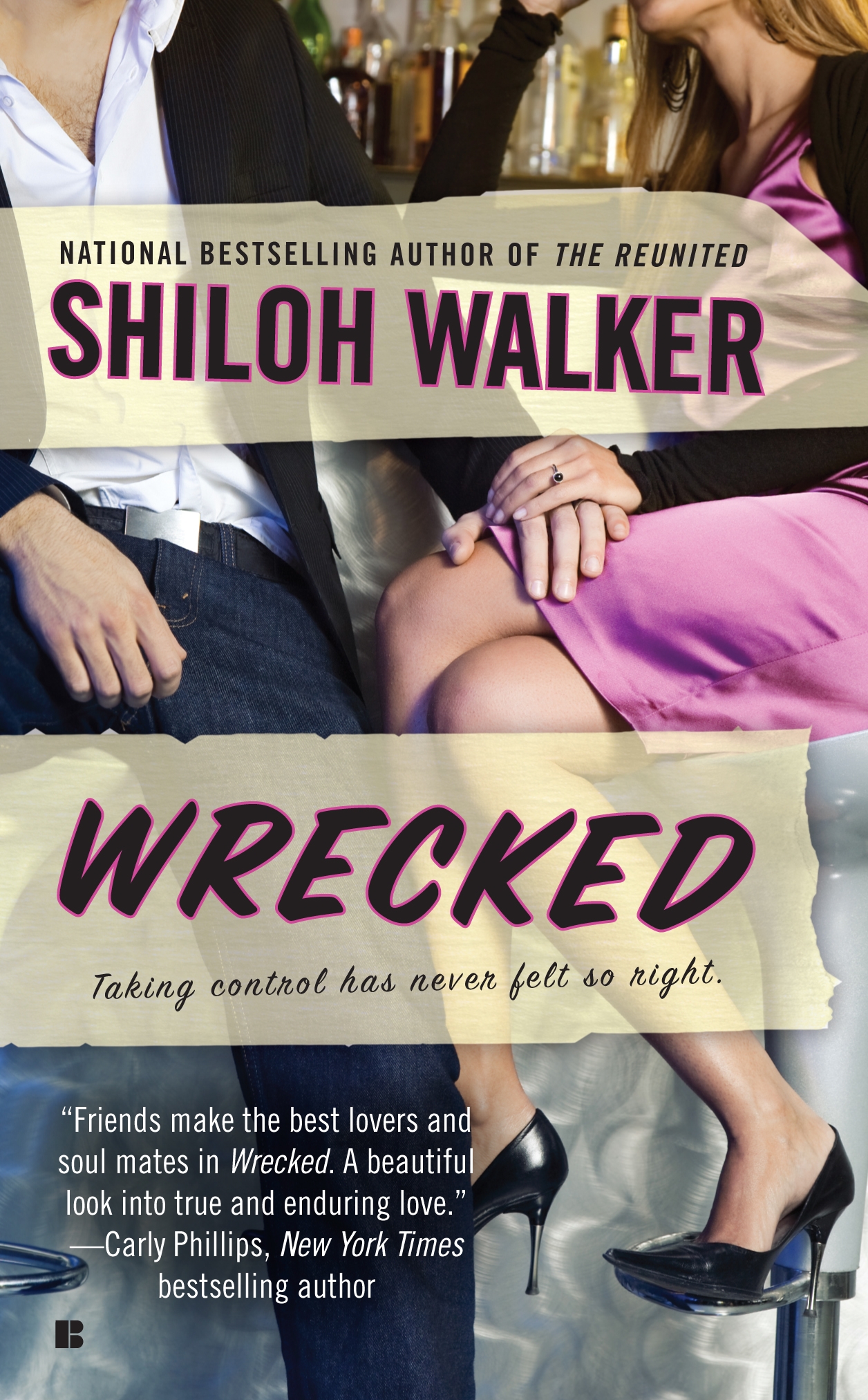 Reviews & the ARC tour