Kindle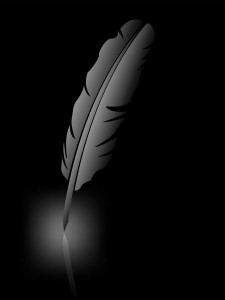 A couple of people mentioned wanting another contemporary from me in Saturday's snippet post.  I've got a few in the works…mostly ebook stuff, though.  One will be out from Samhain in April, but I'm probably going to have something before then, a project of my own that I think I'm going to put out through the Kindle & Smashwords.  This one will just depend on when I get it finished/edited, etc.
No Longer Mine will be out in print from Samhain in January.
Hunter's Fall will be out in June 2011 from Berkley.
Another Grimm story be will out probably in June or July from Samhain.
I've finished up my romantic suspense trilogy for Ballantine but it's probably going to be 2012 before this is out-I know that sounds like a long way off, but the editor wants plenty of time for marketing, and the books still have to go through edits.  I know the waiting sucks, but I'm excited they want to put a lot of time and thought into the marketing/covers/etc.  That's a big deal for a writer.  I hate keeping people waiting, but in the end, I think it will be worth it.
I'm putting together the next idea I plan to pitch for them, but it's still to clunky to even think about.
Next year will mostly be working on that, the next Hunter book, the next Veil book and the next book that's set in the same world as The Missing, with Taige's friend, Dez as the heroine.  I've also got the urban fantasy some people on twitter have heard me talking about but that's still in 'up in the air' thing and depending on what happens with that…well.  We'll just have to see.