Kindle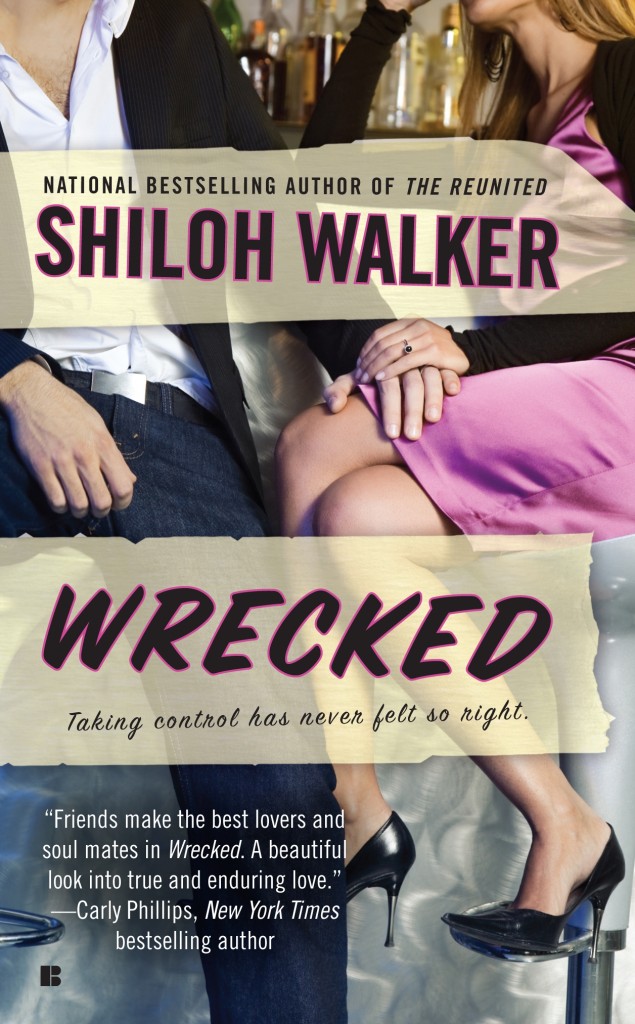 "Friends make the best lovers and soul mates in WRECKED. A beautiful look into true and enduring love…" Carly Phillips, NYT Bestselling Author
In the nineties, Abigale Applegate and Zach Barnes were the most beloved sitcom child stars in the world. Then they grew up and left Hollywood behind…
Whatever happened to Abigale Applegate?
She's been wondering the same thing.
With her Hollywood dreams long gone, Abigale now has a nice, neat, uncomplicated life—until the day her perfect fiancé needs to talk. Dumped, a little more than shattered, and totally confused, Abigale turns to Zach, her best friend since forever, to help her pick up the pieces. He does it with a gift—a copy of Wreck This Journal. She can vent her frustrations, and sketch out a new plan. Zach just hopes he's part of it. Because he's been in love with Abigale his entire life.
When the journal falls into Zach's hands, he discovers Abigale wants a new man. And fast. Nothing more than a hot distraction. Zach has a strategy, too. He's going to be that man. It's his last chance. Abigale might be out to shake up her life, but Zach's out to reinvent it. Now, all he has to do is convince Abigale that life can go as planned.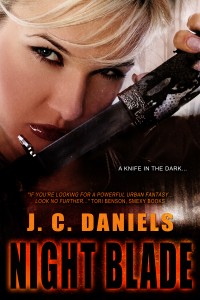 "Powerful urban fantasy…" Smexy Books
Available in print and ebook
Kit Colbana is always biting off more than she can chew. She has a knack for finding trouble. This time, though, trouble finds her. Someone from her past drops a case into her lap that she just can't refuse…literally.
People on the Council are dying left and right and she's been requested to investigate the deaths. The number one suspect? Her lover, Damon. If she doesn't clear his name, he gets a death sentence. Even if she succeeds? They still might try to execute him. Oh, and she's not allowed to tell him about the case, either.
The stakes are high this time around, higher than they've ever been. Kit may be forced to pay the ultimate price to save her lover's life…a price that could destroy her and everything she loves.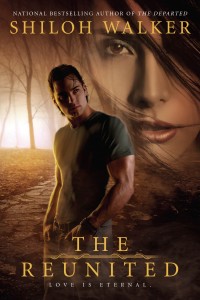 From the national bestselling author of The Departed comes an all new novel of danger, intrigue, and a love stronger than death…
AN ETERNAL DESIRE
With his strong psychic ability, FBI Agent Joss Crawford longs for the woman he loved in a past life. But after years of searching, a new case is drawing him into the last place he'd ever want to find her: an underground slave ring. Going undercover to infiltrate the network, he meets Drucella Chapman—the mastermind's fiancée. Joss has every reason to believe she's evil. So why is he irresistibly drawn to her?
A DANGEROUS GAME
Drucella has made it her personal mission to bring the slave ring down. But the sadistic ring leader is even more careful than he is cruel. In order to gain information, Dru has had to get close to the very man she wishes to kill, using her gift to read his memories bit by bit. She'd do anything to finish the job, but agreeing to marry him may have been a step too far—even for her.
A FATEFUL ENCOUNTER
Though Joss and Dru are both undercover, nothing can disguise the sense of déjà vu they experience when they meet. Neither can afford to be distracted from the mission at hand, but perhaps their reunion is exactly what this mission needs…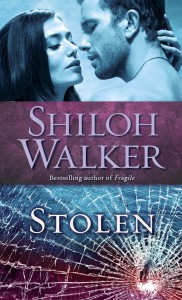 Shay Morgan has stayed hidden for a long time. Living a reclusive life in Earth's End, Alaska, she's as far away as she can get from the trauma of her childhood and the man who hurt her long ago. But terror takes over Shay's life yet again when an unknown stalker steals away the fragile peace she's built for herself—targeting not only her but the one man who's ever managed to get past the walls she's built around herself.
Elliot Winter has lived through being falsely accused before—it ruined his military career. Now it's happening all over again. And this time, his accuser is a twisted impostor who's targeting his ex-girlfriend, Shay. Despite a fierce mutual attraction, Shay and Elliot broke up because Shay couldn't let her guard down, couldn't let Elliot in. But now they both need to trust each other to confront a psycho who seems to know all their secrets.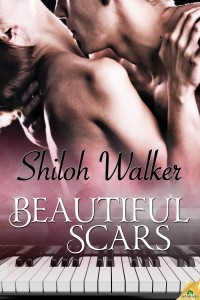 Excerpt
Some scars cut right to the heart.
Three years after her divorce, Chaili Bennett is over her ex. Her only problem now? Of the few men she's dated since, no one "gets" her. Not like Marc Archer—a man who's never seen her as more than a friend.
Marc Archer needs a date for a last-minute charity event, and he needs it fast. Not that women aren't throwing themselves at his world-famous face and body, but sometimes it's less messy—as in less personal—to use his sister Shera's escort service.
The last woman on earth Marc expects to see in his sister's office is Chaili. There's something different about her, but nothing pleases him more when Shera sets them up. That simple date quickly evolves into much more as they both discover the other fills a deep, secret need they've shared with no one else.
Though Chaili insists one night is all she wants, Marc isn't walking away now. Not until he discovers what put the shadows in her eyes. And the scars on her soul.
Warning: This book involves soulful songs, soulful sex, a soulful singer and lots of heartbreak. But no worries, there's a happy ever after.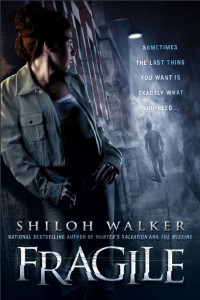 Sometimes the last thing you want is exactly what you need…
BATTLE SCARRED
Six years after trading in his combat gear for hospital scrubs, Luke Rafferty still hasn't found what he's been searching for: a normal life. At his job, Luke is faced with things just as heartbreaking as those on the battlefield, none more so than the abused children brought in by a pretty red-headed social worker.
HEARTBROKEN
For Devon Manning, being a social worker is a rewarding job, but also a constant reminder of her own troubled youth. Devon takes everything one day at a time—unable to form a relationship with anyone except the children she rescues.
A DESIRE TO HEAL… When Luke meets Devon, he thinks he might have found what he's been looking for, but in order to get the life he wants, Luke has to break through Devon's emotional barriers and make her realize that his healing touch might be just the complication her life needs…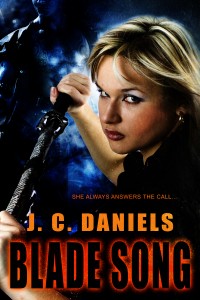 Please note this link will take you to my alter ego's site.
Kit Colbana—half breed, assassin, thief, jack of all trades—has a new job: track down the missing ward of one of the local alpha shapeshifters. It should be a piece of cake.
So why is she so nervous? It probably has something to do with the insanity that happens when you deal with shifters—especially sexy ones who come bearing promises of easy jobs and easier money.
Or maybe it's all the other missing kids that Kit discovers while working the case, or the way her gut keeps screaming she's gotten in over her head. Or maybe it's because if she fails—she's dead.
If she can stay just one step ahead, she should be okay. Maybe she'll even live long to collect her fee…

Represented by Irene Goodman
Please direct all cover quotes/requests through Irene