Kindle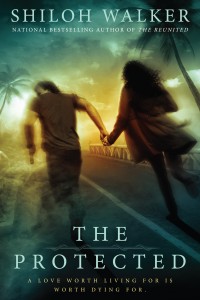 AN ASSIGNMENT SHE CAN'T REFUSE
Agent Vaughnne MacMeans would do anything to avoid setting foot in Orlando again. But her new assignment, keeping tabs on a psychic kid who may or may not be in danger, is forcing her right back to the city where her sister was murdered. And the Special Agent in Charge isn't taking no for an answer.
AN ATTRACTION HE CAN'T DENY
Protecting the boy Alex is a priority for Gus. Gus may not understand the boy's "gift" but he just knows that some people would kill for it. When a beautiful stranger moves in next door, his impulse is to take the kid and run. But Gus has learned never to flee without a plan, and besides…she doesn't exactly look like an assassin.
A GAME THEY'LL PLAY FOR KEEPS
When some dangerous people from Gus's past catch up to him and Alex, it's too late to run. His cute neighbor is the last person he thought he could turn to, but Vaughnne isn't just cute. She's fearless. And she's the only chance Gus and Alex have left.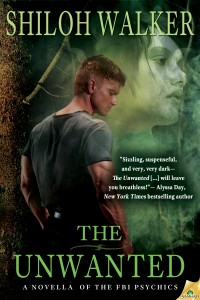 Sizzling, suspenseful, and very, very dark—THE UNWANTED is a sexy, fast-paced thriller that will leave you breathless!-Alyssa Day, New York Times bestselling author
A Novella of the FBI Psychics
Can be read as a stand alone
Destin Mortin's psychic gift comes with an ugly twist—she excels at tracking down violent rapists. But it's rough on relationships. Once, her partner Caleb was her everything: filter, shield, rescuer, lover. The only man who didn't think her a freak. Then he walked away.
Destin turned her back on the FBI to work for a private agency, but now a particularly horrendous case has come up, and her boss wants her paired with only the best.
For Caleb Durand, leaving Destin was an act of self-preservation. Every time she flung herself headlong into dangerous situations, every time he nursed her through soul-crushing visions, he'd died a little more inside.
Now they are forced to work together one last time. Tragedy has changed them both, but Caleb knows if he lowers his shields for an instant, he won't have an icicle's chance in hell of resisting the temptation to lose himself in her wild power.
But to catch the rapist, it's exactly what he'll have to do.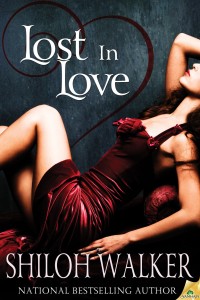 A Forever Kind of Love
You can always come home.
Second chances come a little harder.
Chase and Zoe were the high school golden couple. Football captain, cheerleader, prom royalty.
After graduation, though, Chase couldn't resist the urge to experience life outside their small town. He didn't exactly expect Zoe to wait twelve years for him, but now that he's back, he finds some small part of him hoping she did.
It's no big surprise she's married. The kick in the face is she married his best friend.
Zoe was devastated when Chase left, but she's filed those bittersweet memories under "Moved On".  She loves her life, and loves her husband. She has all she needs. And Chase keeps an honorable distance.
One cold, wet, miserable day, tragedy turns Zoe's world upside down. Chase never expected her to simply fall into his arms, but a man can dream. Except his dream doesn't include the fact that this time, she's the one hitting the road…and he's the one left behind.
 Playing for Keeps
Jacob has always been part of Dana Cochran's life. They've lived next door to each other for years, they've dated on and off and now they see each other through work.
But their timing has just never been right, and when Dana invites Jacob over to play with her and Mason Caldwell…things get complicated.
Doctor Jacob McCoy loves Dana. So much so, that he's even willing to share her with Mason Caldwell. But a red-hot threesome isn't all that Jacob wants from Dana.
When tragedy strikes their fledging relationship, Jacob has to convince Dana that pushing him away isn't the answer.
He wants to be in her life forever. And some things are worth fighting for.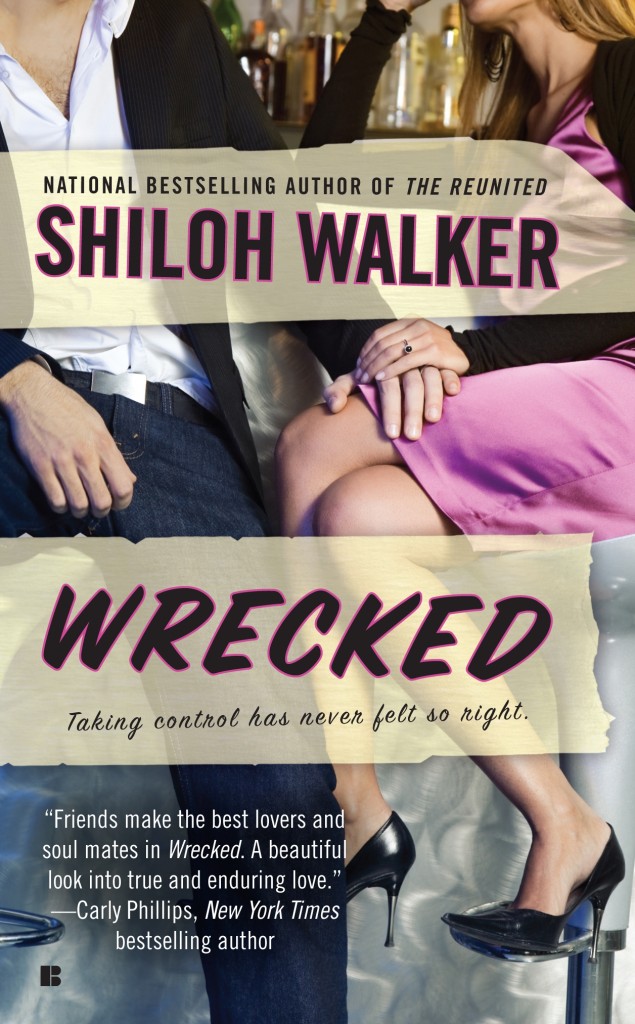 "Friends make the best lovers and soul mates in WRECKED. A beautiful look into true and enduring love…" Carly Phillips, NYT Bestselling Author
In the nineties, Abigale Applegate and Zach Barnes were the most beloved sitcom child stars in the world. Then they grew up and left Hollywood behind…
Whatever happened to Abigale Applegate?
She's been wondering the same thing.
With her Hollywood dreams long gone, Abigale now has a nice, neat, uncomplicated life—until the day her perfect fiancé needs to talk. Dumped, a little more than shattered, and totally confused, Abigale turns to Zach, her best friend since forever, to help her pick up the pieces. He does it with a gift—a copy of Wreck This Journal. She can vent her frustrations, and sketch out a new plan. Zach just hopes he's part of it. Because he's been in love with Abigale his entire life.
When the journal falls into Zach's hands, he discovers Abigale wants a new man. And fast. Nothing more than a hot distraction. Zach has a strategy, too. He's going to be that man. It's his last chance. Abigale might be out to shake up her life, but Zach's out to reinvent it. Now, all he has to do is convince Abigale that life can go as planned.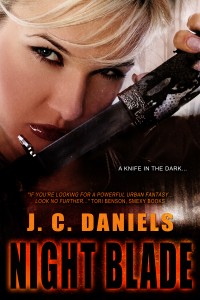 "Powerful urban fantasy…" Smexy Books
Available in print and ebook
Kit Colbana is always biting off more than she can chew. She has a knack for finding trouble. This time, though, trouble finds her. Someone from her past drops a case into her lap that she just can't refuse…literally.
People on the Council are dying left and right and she's been requested to investigate the deaths. The number one suspect? Her lover, Damon. If she doesn't clear his name, he gets a death sentence. Even if she succeeds? They still might try to execute him. Oh, and she's not allowed to tell him about the case, either.
The stakes are high this time around, higher than they've ever been. Kit may be forced to pay the ultimate price to save her lover's life…a price that could destroy her and everything she loves.
~*~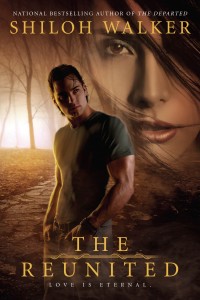 From the national bestselling author of The Departed comes an all new novel of danger, intrigue, and a love stronger than death…
AN ETERNAL DESIRE
With his strong psychic ability, FBI Agent Joss Crawford longs for the woman he loved in a past life. But after years of searching, a new case is drawing him into the last place he'd ever want to find her: an underground slave ring. Going undercover to infiltrate the network, he meets Drucella Chapman—the mastermind's fiancée. Joss has every reason to believe she's evil. So why is he irresistibly drawn to her?
A DANGEROUS GAME
Drucella has made it her personal mission to bring the slave ring down. But the sadistic ring leader is even more careful than he is cruel. In order to gain information, Dru has had to get close to the very man she wishes to kill, using her gift to read his memories bit by bit. She'd do anything to finish the job, but agreeing to marry him may have been a step too far—even for her.
A FATEFUL ENCOUNTER
Though Joss and Dru are both undercover, nothing can disguise the sense of déjà vu they experience when they meet. Neither can afford to be distracted from the mission at hand, but perhaps their reunion is exactly what this mission needs…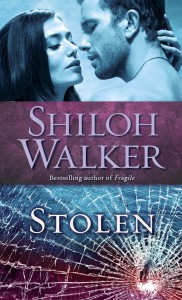 Shay Morgan has stayed hidden for a long time. Living a reclusive life in Earth's End, Alaska, she's as far away as she can get from the trauma of her childhood and the man who hurt her long ago. But terror takes over Shay's life yet again when an unknown stalker steals away the fragile peace she's built for herself—targeting not only her but the one man who's ever managed to get past the walls she's built around herself.
Elliot Winter has lived through being falsely accused before—it ruined his military career. Now it's happening all over again. And this time, his accuser is a twisted impostor who's targeting his ex-girlfriend, Shay. Despite a fierce mutual attraction, Shay and Elliot broke up because Shay couldn't let her guard down, couldn't let Elliot in. But now they both need to trust each other to confront a psycho who seems to know all their secrets.

Represented by Irene Goodman
Please direct all cover quotes/requests through Irene