Kindle
Coming in Spring 2014
Secrets & Shadows
 J.C. Daniels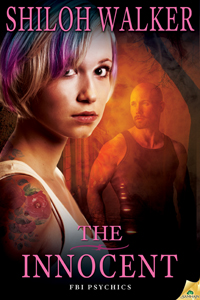 For a woman he can't touch, he'll turn Hell inside out.
An FBI Psychics Novella
There's only one reason Jay Roberts would set foot in a middle-of-nowhere town like Hell, Georgia. She's got a bone to pick with her sort-of boyfriend. They only met online, but things got hot and heavy before their cyber link went silent.
She's here to get in his face for an explanation. But no touching. Her psychic abilities make physical contact…complicated. Yet something about this relationship made her think things would be different. She's not in Hell twenty minutes before bad vibes have her skin crawling.
Corruption has stained the very fabric of Linc Dawson's town, and now it's stolen something very dear to him. The last thing he has time for is nursing Jay's broken heart.
But Jay isn't going anywhere. Not only because she's not giving up on him, because she's got access to the kind of backup nobody wants on their bad side. And Linc discovers the woman who's afraid to touch him could actually be his best chance. At salvation, at hope, at life. Maybe even love…
Warning: This book contains a not-so-naive virgin, a pissed-off former cop, lots of frustration, if you know what I mean, and more trouble than either of them know what to do with.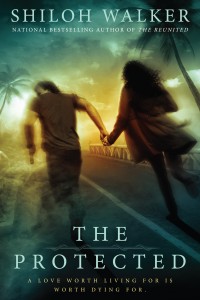 AN ASSIGNMENT SHE CAN'T REFUSE
Agent Vaughnne MacMeans would do anything to avoid setting foot in Orlando again. But her new assignment, keeping tabs on a psychic kid who may or may not be in danger, is forcing her right back to the city where her sister was murdered. And the Special Agent in Charge isn't taking no for an answer.
AN ATTRACTION HE CAN'T DENY
Protecting the boy Alex is a priority for Gus. Gus may not understand the boy's "gift" but he just knows that some people would kill for it. When a beautiful stranger moves in next door, his impulse is to take the kid and run. But Gus has learned never to flee without a plan, and besides…she doesn't exactly look like an assassin.
A GAME THEY'LL PLAY FOR KEEPS
When some dangerous people from Gus's past catch up to him and Alex, it's too late to run. His cute neighbor is the last person he thought he could turn to, but Vaughnne isn't just cute. She's fearless. And she's the only chance Gus and Alex have left.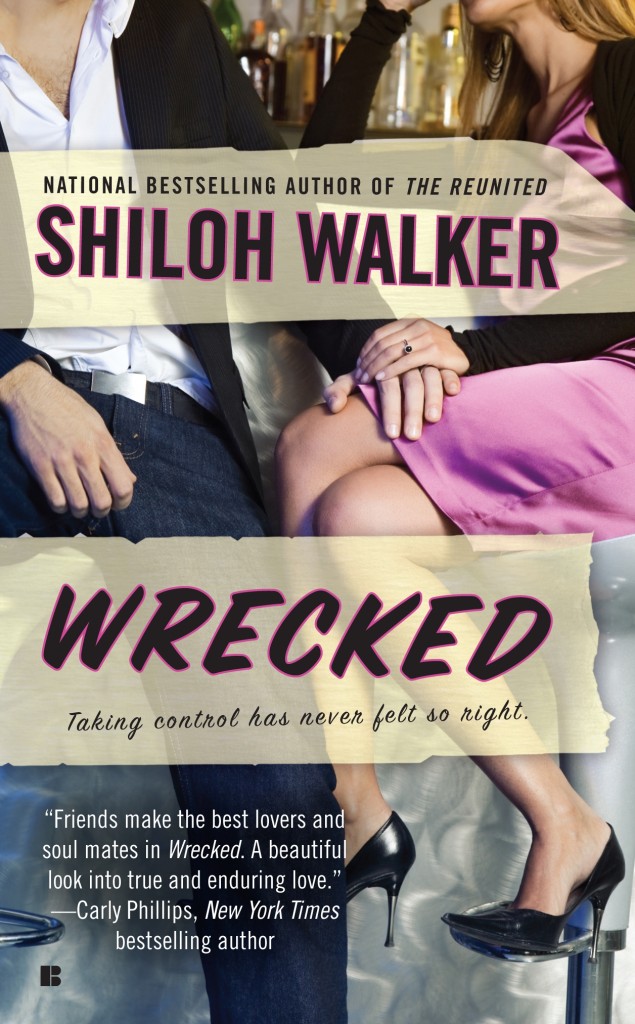 "Friends make the best lovers and soul mates in WRECKED. A beautiful look into true and enduring love…" Carly Phillips, NYT Bestselling Author
In the nineties, Abigale Applegate and Zach Barnes were the most beloved sitcom child stars in the world. Then they grew up and left Hollywood behind…
Whatever happened to Abigale Applegate?
She's been wondering the same thing.
With her Hollywood dreams long gone, Abigale now has a nice, neat, uncomplicated life—until the day her perfect fiancé needs to talk. Dumped, a little more than shattered, and totally confused, Abigale turns to Zach, her best friend since forever, to help her pick up the pieces. He does it with a gift—a copy of Wreck This Journal. She can vent her frustrations, and sketch out a new plan. Zach just hopes he's part of it. Because he's been in love with Abigale his entire life.
When the journal falls into Zach's hands, he discovers Abigale wants a new man. And fast. Nothing more than a hot distraction. Zach has a strategy, too. He's going to be that man. It's his last chance. Abigale might be out to shake up her life, but Zach's out to reinvent it. Now, all he has to do is convince Abigale that life can go as planned.

Represented by Irene Goodman
Please direct all cover quotes/requests through Irene