For out of print works, visit this page.

For works by series/genre, visit the bookshelf.
∞
Jamie McAdams expected it to be an open and shut case of embezzlement.
The finger seemed to be pointed right at Andi Morrow, the quiet young lady who ran the daycare center at his godfather's plant. Of course, she didn't exactly have access to the cash, but she did live seriously outside her means.
Andi smelled like vanilla, tasted like sex, and moved like sin.
It only took a few days for Jamie to realize he was hooked, and she was being framed.
But maybe he should have told her that, before they used her as bait to catch the real embezzler.
Jamie always gets his man, even if it means coming in last with the woman he's fallen in love with.
___________________________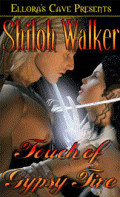 Touch Of Gypsy Fire
The half-breed daughter of an elvish prince and a gypsy lady—she'd heard it said that a match between an angel and an incubus was better suited—Tyriel fought evil and traveled her world as a hired sword with all the passion of the gypsies. She had grown used to hiding her loneliness behind laughter and magick.
Until Aryn…the powerful, sinfully seductive swordsman catches her eye, her heart and her soul. She never expects a happily ever after, but neither did she expect what would happen when she tried to outrun her heartbreak.
When a deadly evil from their past comes stalking Tyriel, Aryn must look deep inside himself to find the truth.
The problem will be finding the answer in time.
Because Tyriel's time is running out.
___________________________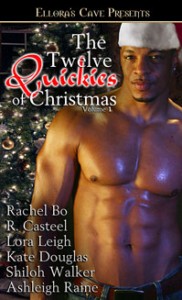 Make Me Believe
The 12 Quickies of Christmas
Book 3 in the Twelve Quickies of Christmas series
Chelly is going nuts…she thinks. And she's fighting for the right to keep her little boy.
Right before Christmas, her ex announces he is going to sue for custody of their child.
Because she is losing her mind. She is talking to a man who doesn't exist.
A tall, sexy creature with wicked blue eyes and magic in his hands. And he can't possibly exist.
___________________________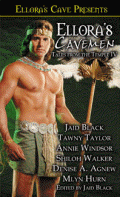 Ghost of a Chance
Tales from the Temple IV
More than a hundred and fifty years ago, two lovers lost each other through an act of violence so horrific, none would dare speak of it. The time is coming, though, when all touched by that night will have to revisit it.
Lucas has been waiting…waiting for Katie to come back to him, to get past her fear of what happened on that night. Now she's here, reborn into the body of another woman. He saw her and knew it was her. Soon he would have her back in his arms, holding her sweet warm body against him in the cold of the night.
But before they can be together, as they always should have been, there is an evil that must be faced and destroyed. Otherwise, they don't have a ghost of a chance.
___________________________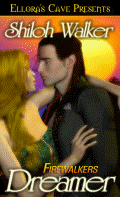 Firewalkers: Dreamer
Somewhere far in the future, a young woman dreams…and her dreams too often become reality. She is a touch-empath, psy, and a dreamer—her gifts, and her burdens—living in a world of danger and deceit. Alone and lonely, she dreams of a man who is more than human, a lover who is able to bond with her heart and soul as he loves her body.
Caris' dreams have finally come true, she has gotten what she's been wishing for.
But her dreams become her nightmares when her commanding, fearless lover joins the battle her people have launched against the World Government, and pulls her into it.
It is more than Caris can survive.
___________________________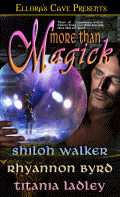 Once Upon A Midnight Blue
More Than Magick
with Titania Ladley and Rhyannon Byrd
Once Upon a Time….there lived a soldier who had served the king faithfully for many years, but when the war was over…
After years of loyal service to his King, Aric, Master of Arms, was left to die after the Great Battle.
Mortally wounded, he stumbles to a witch's cabin where he happens upon a mystical blue light. And a magical Black Elf.
The Black Elf and Aric are about to claim vengeance on the King of Edouine for his treachery. And the handsome Master of Arms is finally ready to lay claim to the Princess Amery, whom he has wanted for years.
___________________________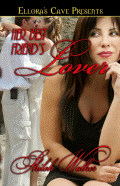 Her Best Friend's Lover
Dale loves women, and they love him. His love life is a revolving door. No one special, no one stays, except Lauren, his best friend. She's a sweet beautiful, talented woman. His rock, the steadying influence in his life.
So why is he starting to see her differently, where are these lustful thoughts coming from? Guys don't sleep with their best friends.
Lauren has loved Dale for five years, from the moment she saw him. She loves his smile, his walk, his deep, sexy voice.
But he isn't in love with her. She's his pal, his confidant. Until one hot, steamy night…
___________________________
Mythe & Magick Mythe
Book 1
Avalon
Erin has known from the time she was fifteen that she would die at the hands of a madman. So why risk falling in love? She does it anyway, against her will, but she refuses to let Seth know how much he means to her. Her time is running out, and she wants to save him the pain.
The Empath's Lover
When Jordan arrives at the airport earlier than expected, she can't reach her fiancé. She calls his brother—his twin—Angelo, to come and pick her up. Arriving home, they walk in on her fiancé and her best friend in bed together. Angelo spirits her away and gives her the space she needs to think. Then he gives her every fantasy she's ever had. There's nothing like having a lover who knows exactly what you need—just by touching you.
Mythe: Satyr
Welcome to the world of Mythe, where mortals stumble and fall through the Gate into a world of elves, vampires, faeries…exotic lovers, noble heroes, and deadly magick. Pepper St. John is just your average, run of the mill witch who happened to fall through the Gate—straight into the arms of a man unlike any she had ever dreamed about.
___________________________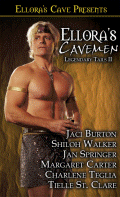 Freak of Nature
Legendary Tails II
He had nerve.
Zoe couldn't believe Micah had come back up her mountain, not after he had used her all those years ago.
So what if she still dreams of him at night…so what if she still loves him?
She didn't want to see him again…so why did she melt, just from looking at him.
But Micah's not here just to fan an old flame—he's here because her life is in danger. Again.
___________________________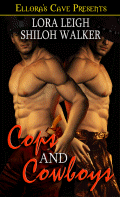 Cops & Cowboys
a duet featuring Her Wildest Dreams and Lora Leigh's Cowboy and the Captive
Timid and shy, in her wildest dreams, Allie never imagined Alex would look at her with anything more than friendship and maybe a little pity in his eyes.
As if living a nightmare, one horrible night Allie is attacked, and Alex comes rushing to her rescue.  He wonders if he is really needed when he finds a little hellcat fighting off her attacker. Much later that night, Alex holds that little hellcat in his arms.
Months later, he runs into Allie again, and he barely recognizes her. She's no longer the shy little wallflower she had once been.
Problem is…she doesn't seem to want to have anything to do with him. Allie's about to find out that he's the only man guaranteed to make her wildest dreams come true.
___________________________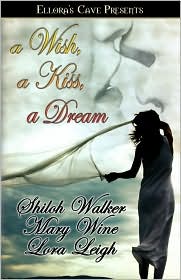 Djinn's Wish
in the A Wish A Kiss A Dream anthology with Lora Leig & Mary Wine
When Tamric chose to become Djinn, he never imagined that he would be trapped in service to a magickal mirror for thousands of years, granting one wish to each woman who holds it.
Tam is ready to do anything to obtain his freedom when he meets the human who will make him burn with a hunger he had long ago forgotten and yearn for a love unlike any he has ever imagined.
For her he will give up his freedom, his dreams, his everything. Just to see her joy—before he disappears from her life forever.
___________________________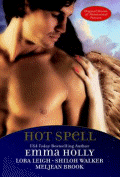 Hot Spell
Venture into a world beyond the ordinary, where the dark passions and voracious appetites of vampires, werewolves, demons, and a few undaunted mortals combine to unleash a potent spell…
Here are lovers to tempt the imagination…
Eyes that glitter with keenness born of ancient knowledge.
Hands that move with a tenderness belying superhuman strength. Inviting smiles that reveal exquisitely lethal fangs. Rippling, leonine muscles.
There's danger in the air…and heat.
___________________________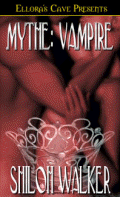 Mythe Vampire
Mythe Book 2
Ronal de Amshe knew he would not receive a warm welcome in the realm of the elves, and he got exactly what he had expected. Especially from the daughter of the Elf King.
Caetria disliked him immensely, or so she told herself. But Caet had a lot to learn. About vampires, and becoming the woman she was meant to be. To her horror, the king ordered her to be Ronal's guide and companion while he remained within their realm. He couldn't possibly mean…
But it didn't take long for the elvish princess to warm to the vampire who watched her with intense eyes. Nor did it take very long to fall in love with him…but Fate stands ready to tear them apart.
To overcome the obstacles they face and hold on to the happiness they have found will require a love beyond measure.
___________________________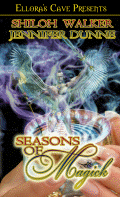 Under Your Spell
Seasons of Magick with Jennifer Dunne
Nicholas Montgomery fell in love with a bewitching woman only months before his sworn obligation to marry another. His beloved's fury cast a spell that lasted hundreds of years…
You will never love another like you love me. You will never know a moment's peace for what you have done. Until you love me enough to forsake everything – your honor, your pride, your own soul, we cannot be together.
Reborn into the body of Sean Concannon, a powerful witch, he has finally found his beloved. Now he has a choice to make, and a sacrifice. One he never prepared for.
___________________________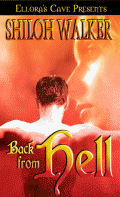 Back from Hell
After years of searching, Ronan has found her. His mate, the woman he has
dreamed of for decades. He has been sent to recruit her and her sister Stephanie to join the powerful organization he works for. If he can't recruit them…he has orders to kill them.
A trap has been set—intended to kill them all. Fighting their way to freedom, Ronan and the sisters flee, determined to defeat the evil that stalks them.
Sparks fly between the intended soul mates. But a misunderstanding causes Jenai to run away…straight into a deadly evil that may very well cost her soul. Only Ronan can find her, but their bond is still too new. He must risk his life, his sanity, and his very soul to save the woman he was born to love.
This book contains scenes of rape and violence.
___________________________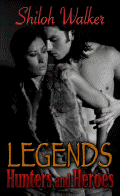 Legends: Hunters & Heroes
The Huntress
A story of strength, bravery, and the incredible risks a woman will take for love. Escape into the legend of the Huntress and discover how it all began.
Malachi
A legend among his own kind. Even among the Hunters, Malachi is unique—and has been from the very beginning. Once a slave, Malachi has never lived free—until a mysterious woman turns him into something he doesn't understand. He fights, seeing it as just a different kind of bondage. Then he realizes this is his destiny. Embracing it could lead to freedom—or it could lead him into an endless hell.
Hunter's Pride
Kennedy has returned home to Pride Mountain. Unable to forget the mysterious creatures that saved her life after a brutal attack years before, she's determined to solve the mystery—but she wasn't counting on this mystery. Duncan Pride remembers the night Kennedy was attacked but can't tell her the truth of Pride Mountain. He didn't plan on her courage, her strength, but he can't let her get in the way—his Pride is counting on him.
___________________________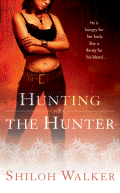 Hunting the Hunter
The Hunter
After two years, Kane Winter still doesn't know what really happened the night his bounty hunting partner was murdered. What he does know is that there was a mysterious woman at the scene, and he won't rest until he finds her…
The Prey
Kendall is accustomed to vampire games. After all, she is one herself—part of an elite group of warriors who keep the other vamps in line by destroying the ones who would prey on the weak and innocent. But now she's the one being stalked…
The Passion
When all trails lead to Kendall, Kane is consumed by a desire greater than vengeance—a hunger to possess this woman for himself. Together, they will travel down a dangerous path of seduction and surrender, until there are no rules left to break—and nowhere left to hide.
___________________________
featuring stories by Shiloh Walker, Jaid Black & Dominique Adair
His Christmas Cara
His name was Eben Marley…Ebenezer, to be exact, and for the longest time, he'd lived exactly as the famous scrooge from the old Christmas story. Well, almost exactly. Eben had two great loves, making money and making love to women.
He did little more than work, and take as many women as he could, trying to forget the one woman who'd walked away from him. Then Eben met someone who was finally able to break through the ice around his heart.  But then he pushes her away.
Now, on Christmas Eve, he has one night, one last chance to make it right.
___________________________
featuring stories by Shiloh Walker, with TJ Michaels & Madison Hayes

One Night with You

Logan knew from the first time he saw Bo Martin that she was the one for him. They were just teenagers then, but he knew.
He spent years quietly waiting for her to grow up and when he finally made his move, he moved too fast and scared Bo away.
She stayed away for four years but circumstances outside his control kept him from going to her when she finally returned.
Now it's too late. Bo's engaged to one of Logan's best friends.
But he'll be damned if he lets that wedding happen.
All he needs is a little bit of luck, and one night to convince Bo that she belongs with him.
___________________________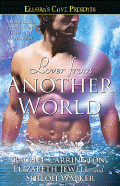 Lover from Another World
featuring stories by Shiloh Walker, Rachel Carrington & Elizabeth Jewell
Voyeur
Kye wanted to give Ashlyn a fantasy. And did he ever give her one. One night, Kye and his best friend Connor took Ashlyn to bed, and gave her a night she would never forget.
Three years later, they gave her another night.
But it would be the last one.
Because Kye is just a ghost this time, and he came back just to tell his wife goodbye.
___________________________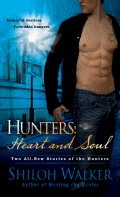 Hunters: Heart and Soul
The long awaited stories of Malachi & Kelsey, Mike & Leandra
In the shades of night, when the evil are free to seduce the weak and indulge their desires, there are still those who will fight to the death for the innocent. They are The Hunters. They are at the heart of a sensuous and strange new world…
Two men. Two women.
Paranormal warriors and eternal lovers who keep the undead in line by destroying those who have gone rogue. They serve as Judge, Jury, and Executioner.
They are as merciless as their prey. And they are its soul.
But in this strange enclave of midnight retribution, some discover a hunger they'd never imagined, a love that crosses unnatural boundaries, and a blood reckoning with a damnable past that could save the Hunters or destroy them.
___________________________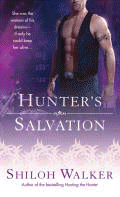 Hunter's Salvation
His Mission
Vax was once committed to his life as a Hunter, tracking down the evil beings who prey on humans, but he opted out of the game long ago. Until now—because somebody, somewhere, is in danger. And, despite his best efforts, Vax can't ignore his calling?
Her Sacrifice
Jess Warren is determined to find the maniac who killed her sister. A gifted psychic and telekinetic, she will do anything to exact her vengeance. Even if it means putting herself in peril…
Their Insatiable Desire
Jess would rather not accept Vax's help—especially since letting him have his way could draw her deeper into his irresistibly sensuous realm. But then he saves her life—and they discover that the depraved madman they've been looking for is much closer than either of them could have imagined…
___________________________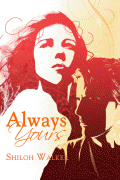 Always Yours
One man, one woman, one bizarre dream which would change both of their lives forever.
When a traitor leaves Army Ranger Dylan Kline paralyzed for months, he figures life is just about over. Once more, he's nobody.
Then a woman from his past comes back into his life and shows him a new purpose. Of course, if he had listened to her months earlier, he may not have been injured in the first place.
Dreams have plagued Kirsten Everess for most of her life. But she was always too late-they never came in time for her to stop anything. Until the dream about Dylan. Too bad he didn't listen to her.
Now the couple has another chance at love, but danger is near. Will Dylan listen to Kirsten's warnings this time?
___________________________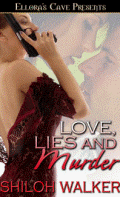 Love, Lies & Murder
Telling Tales
Sheriff Kellan Grant has been dreaming of Darci Law for a very long time. Wild, sexy dreams. But he was badly burned once, and is interested in only one thing when it comes to women. Kellan knows that Darci will make him want more than one night in her arms, so he keeps his distance.
Darci's dreams about Kellan are so intense that they leave her shaking and feeling obsessed. She can't stop thinking about the sexy sheriff—the way he walks, the way he talks, the way he…
But he never so much as looks in her direction.
So when Kellan shows up at her front door, she is understandably a little confused, but ready to take advantage of any opportunity to finally get close to the man who haunts her dreams. Hot, liquid excitement swamps her system as midnight images rush through her head. He is finally within reach…
Then Kellan tells her why he has come.
There has been a murder. And she is his number one suspect.
His Every Desire
"I want your wife."
In the past twenty years, Joel Lockhart had crossed a lot of lines on his quest for vengeance. But this was a new one. He was demanding exclusive sexual access to another man's wife.
One look at Tracy Grainger though, and he couldn't stop himself. She was battered, beaten, but not quite broken—not yet. He made the demand of the crime lord with every intention of seeing it through. Anything to get her away from her vicious husband.
He never expected to fall in love. When he looked into Tracy's eyes, he felt something stir in the emptiness of his heart. An emotion that was unknown to him. It didn't take long for Joel to realize that he is willing to give up everything to have her, to hold her, to keep her safe.
But the price to stay with her will be high. Staying with her might require letting go of his quest for vengeance. Giving up his need to put his sister's killers in the ground. Joel has to decide what is stronger—his need for vengeance or his need to have Tracy with him always.
___________________________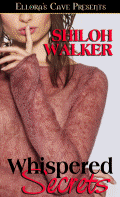 Whispered Secrets
Whipped Cream & Handcuffs
Tessa was all set. She was engaged to marry the perfect man. He was rich, great looking, and a doctor. Then, on Valentine's Day, the gift basket came. Filled with handcuffs, naughty toys, and the like.
Not long after that the letters started coming. Then the phone calls. Her perfect fiance wasn't looking so perfect any more.
A late night breaking and entering convinces her of that when her secret admirer comes to call, and show her just how completely she belongs to him—only him—body and soul.
Silk Scarves & Seduction
SWhen Marc's birthday present arrived—a silk scarf and black-and-white photographs of a nude woman—it only took him a few minutes to figure out to whom that body belonged.
After all, he had been in love with Blush Taylor since high school; the girl had driven him crazy with her pranks for years.
What Marc couldn't understand was why she was sending these pictures now. She was probably just toying with him again, as usual. It would be too much to hope that she would feel the same attraction that he has for all these years…
One of the Guys
Jaynie knew that her fiancé had some serious ménage fantasies going on, but she never expected to catch him acting them out. As if that pain isn't enough, he tells her she couldn't be a real woman if she tried. Reeling from the double blow, confidence shattered, Jaynie turns to Brian, her sexy partner at work. One night, she tells him. She wants one night with him, no strings attached.
Brian feels plenty of strings and it's as if all of them are pulling him toward Jaynie. She's sexy, she's funny and she haunts his dreams. Memories of that one night keep him awake and he's dying for another taste of her.
But Jaynie doesn't seem at all interested. What's a man to do?
___________________________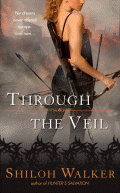 Through the Veil
Found wandering in a field as a child, Lee Ross was given a name by the state and placed in a foster home–without anyone realizing she wasn't entirely human.
All her life, she's tried to dismiss the odd dreams that have plagued her, dreams of monsters creeping through the night and a man, fighting demons by her side. But the bruises she wakes up with are all too real to ignore
Then the man from dreams appears in the flesh. His name is Kalen and he insists that her destiny lies in his world, the world of her dreams.
To save their people, he must convince Lee to give everything she knows, follow her heart and cross into the Under Realm, even though once she does, she'll never be able to return.
___________________________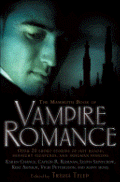 Hunter's Choice
a Hunters world short story
One year ago, Sara's twin brother and his wife were brutally murdered. By vampires, creatures that can't exist. But Sara knows better and she's on a mission to kill as many as she can…until she comes across a man from her past.
This short story was originally published in the Mammoth Book of Vampire Romance…The biggest names in paranormal romance have created a fascinating array of 30 short stories of hot blood and inhuman passions that will leave you thirsting for more.
Authors include Sherri Erwin, Caitlin R. Kiernan, Jenna Black, Jenna Maclaine, Raven Hart, Delilah Devlin, Keri Arthur, Kimberly Raye, Alexis Morgan, Lilith Saintcrow, C.T. Adams, Cathy Clamp, Susan Sizemore, Dina James, Colleen Gleason, Barbara Emrys, Savannah Russe, Shiloh Walker, Vicki Pettersson, Rebecca York, Rachel Vincent, Amanda Ashley, Karen Chance, and Nancy Holder.
These ain't your mother's vampires!
___________________________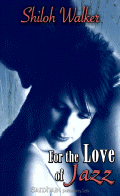 For the Love of Jazz
Someone wants a secret to stay buried—even if it means murder.
Since waking up in a hospital at age eighteen, accused of driving the car that killed his best friend, Jazz McNeil has lived with a guilty heart.
Now, more than a decade later, he has returned to his hometown to raise his daughter and to uncover the truth about what happened that fateful summer. And gaze into the eyes of the girl whose life he shattered.
Though Anne-Marie Kincaid was told that Jazz was responsible for her brother's death all those years ago, she has never quite believed it.
The facts don't quite fit; they never did. All she knows is, she still feels loved and safe when she's with Jazz, and that he misses her brother just as much as she.
This novel has been previously published, but has been revised and expanded.
___________________________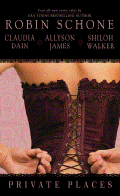 Private Places
features Hunter's Mercy, historical Hunter novella
USA Today bestselling author Robin Schone shares a tale of a man and a woman in a notorious club, who learn how very dangerous desires of the flesh can be.
Claudia Dain heats up this collection with the story of two voyeuristic young courtesans who might just take part in a very public seduction at the theatre.
Allyson James has a card-playing, cunning widower and a desperate young widow learn that passion is the ultimate wild card.
And finally, Shiloh Walker introduces a short story of a woman saved by a shapeshifter. Now, if only she could think of a way to repay him…
Rarely does such blush-worthy, heated erotica exist—and almost never all in one book.
___________________________
The Missing
LOVE LOST
As a teenager, Taige Branch was able to do things with her psychic gift that others couldn't understand—except for Cullen Morgan, the boy her stole her heart. He did his best to accept her abilities, until his mother was brutally murdered—and he couldn't forgive Taige for not preventing her death.
PASSION FOUND
Now a widowed father, Cullen Morgan has never forgotten Taige. But what brings her back into his life is another tragic event. His beloved little girl has been kidnapped, and Taige is his only hope of finding her.
A LOVE THAT NEVER DIED
Working together against the clock, Cullen and Taige can't help but wonder whether—if they find his daughter in time—it isn't too late for the overpowering love that still burns between them…
___________________________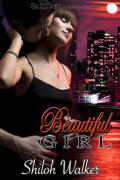 Beautiful Girl
Sometimes getting to heaven requires a trip through hell.
Twelve years ago, it looked like Del Prescott had it all. The wealthy family, the car, the looks and charm, and the perfect boyfriend. Then, mysteriously, she disappeared to "study abroad." Now she's back, and it's not merely to attend a high school reunion. She's here to face her demons—and Blake, the man she has never stopped loving.
Blake Mitchell is a changed man, thanks to surviving twelve long years of difficulties that began after Del dropped out of his life. Now she's back, and she's nothing like the polished, stylish world traveler he imagined she'd be. There's a darkness about her, and a grim expression in her eyes that says she's prepared for fight or flight.
Blake's concern for her breaks down the walls Del has built around her heart and she finally begins to heal from the abuse she suffered at the hands of her own family. But the betrayal goes deeper than either of them ever imagined—and it's about to come back to haunt them.
___________________________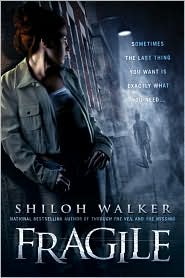 Fragile
BATTLE SCARRED
Six years after trading in his combat gear for hospital scrubs, Luke Rafferty still hasn't found what he's been searching for: a normal life. At his job, Luke is faced with things just as heartbreaking as those on the battlefield, none more so than the abused children brought in by a pretty red-headed social worker.
HEARTBROKEN
For Devon Manning, being a social worker is a rewarding job, but also a constant reminder of her own troubled youth. Devon takes everything one day at a time—unable to form a relationship with anyone except the children she rescues.
A DESIRE TO HEAL…
When Luke meets Devon, he thinks he might have found what he's been looking for, but in order to get the life he wants, Luke has to break through Devon's emotional barriers and make her realize that his healing touch might be just the complication her life needs…
___________________________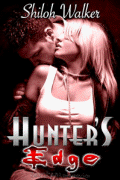 Hunter's Edge
Some love can last a lifetime—their love was destined to last longer.
Angel's first words to Kel were I'm going to marry you. She was seven at the time. He was eight. And he didn't laugh when she spoke the words. Best friends as children, lovers as young adults, they had an unexplainable bond. Their future looked set. Until the night they were attacked by a creature that couldn't exist.
Angel survived the attack—barely. But Kel didn't. Or at least, nobody thought he did. His body was never found and Angel's life would never be the same.
The attack might not have killed Kel's body, but it sure as hell killed his heart. Twelve years later, there's one part of his former life that he can't move past. Angel. He can't let her go, but he can't have her either. She doesn't even realize he is still alive.
But when a threat surfaces, Kel's willing to do whatever it takes to protect Angel. Even if it drives them both to the edge of insanity and back.
This book is part of the author's Hunter series, but can be read as a standalone.
___________________________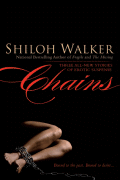 Chains
They weren't friends. They weren't enemies. The only thing the three girls had in common was the high school they went to in Madison, Ohio—until one tragic night. Now, fifteen years later, they're returning home where passion—and danger—await…
Renee Lincoln was the homecoming queen—with the perfect boyfriend and the perfect life. After that horrible night, she rebelled the only way she knew how: by submitting to her wildest fantasies…
Tall, blonde, and athletic, Lacey Talbot was a golden girl with a bright future. She's found success as a photographer, but no man has ever been able to satisfy her. No man but the bad boy she left behind…
Sherra Salinger has always looked like a princess out of some fairy tale. The books she writes, though, stem from the nightmare of that one night. And she shrinks from any man's attention—especially the one stalking her…
They're coming back to Madison—and it won't be happy reunion. There are three men, all dangerous in a different way. And when each of them surrender their bodies to the heat, when they succumb to desire, they'll find the safety they desperately need…
___________________________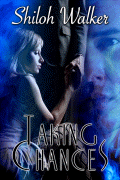 Taking Chances
Death, love and redemption await.
Talking with the Dead
Michael O'Rourke's days are filled with ghosts and guilt. A psychic who can connect lost souls, his life is about finding justice for the dead. Enter Sheriff Daisy Crandall-she sees him, she wants him, but he's in the middle of a crime scene and she can't trust him.
Vicious Vixen
Graeme lived a hard life. His afterlife isn't any easier. Betrayed, murdered, he has one chance at redemption-redemption for the woman he loved, the woman who killed him. How can he keep Vixen safe when she only wants her own death?
___________________________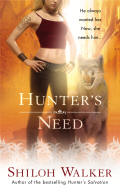 Hunter's Need
HIS CHALLENGE
Duke is bitter. A shapeshifter betrayed by the psychic powers of Analise Morell, he cannot forgive her for putting him in the clutches of a feral vampire, but he also can't shake his desire for her. And when she needs a Hunter, Duke must face his demons—and hers…
HER MISSION
Desperate voices are battering Ana's psychic shields. A serial killer with extraordinary powers is about to strike again, and the tormented souls of his previous victims are screaming for her help. But Ana can't understand why they want her…
Their INSATIABLE desire
After what she did to him, Ana is sure Duke must be using her…but if he is, so be it. Ana can't fight her longing for him, can't fight the desire that's haunted her for years. For Duke, every fiber of his soul—both the man and the cougar within—yearns to protect and possess her.…
___________________________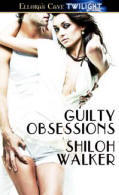 Guilty Obsessions
(may not yet be available)
Every Last Fantasy
To overcome the anguish of their dark past, these lovers must relive the pain and horror of the events that shattered their lives so long ago. They must discover the reason for the otherworldly connection that enthralls them. Only then can they find happiness in this life.
Together, as they were always meant to be.
Guilty Needs
The day his wife died, Colby knew his life was over. At least, that's how he wanted it to be. He didn't want to feel anything, not even when his wife's best friend, Bree, offered him solace. He just took off. But he couldn't outrun the pain and he couldn't outrun the dreams. Hot, sweaty dreams that threaten to drive him mad. He can't stop thinking about Bree.
A year later, he returns home, determined to close the book on his old life. But those dreams—those dark, guilty needs—haven't gone away. They threaten to consume him. And it doesn't help that his wife's ghost is haunting him…encouraging him…
___________________________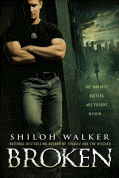 The hardest battles are fought within

Shattered
Quinn Rafferty is working as a bounty hunter and bail bondsman in St. Louis when a new neighbor catches his eye. He's tempted by her beauty—but he knows from experience that anyone desperate enough to live in his building is damaged goods. Besides, he has his own soul to mend before he can worry about anyone else.
Desperate
Sara Davis is on the run, but not for the usual reasons a woman goes on the lam. She's not an abused wife, and she's not a criminal. But she does have a plan for her future. And as much as she finds herself attracted to her gruff, tough neighbor, she can't risk telling him the secrets she's hiding. There's just too much at stake.
Driven to desire…
But Quinn must get closer to Sara when she turns out to be the target of his new missing persons case, and he discovers that there is something more complex and dangerous to her than he thought. Now, both Quinn and Sara will have to expose their true feelings—as well as their fragile hearts—if they hope their love will survive…
___________________________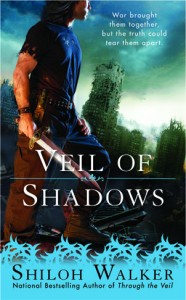 Veil of Shadows
the thrilling follow-up to Through the Veil, featuring a beautiful captain who's lost her magic—and the stranger who will either be her great love, or her greatest enemy…
With demons running amok throughout the forests and mountains, a rebel army has been established to win back the land—and a new soldier has appeared out of nowhere to join them.
His name is Xan, and his past is a mystery to everyone, including Laisyn Caar—a beautiful captain in the rebel army—who is shocked by the powerful, all-consuming desire she feels in his presence.
But now isn't the time for distraction. The future of her land—and of her people—is in her hands. On top of that, she's been stripped of her magic—and without it she feels like part of her soul has been stolen away.
But when she discovers the dark secrets of Xan's agenda, it will be up to her to determine whether the man she's starting to love is a friend of her people—or a dreaded enemy…
___________________________
You think you know fairy tales…
Candy Houses
Now that Greta is a Grimm—guardian angel and official paranormal ass-kicker—romance is hard to find. There's only one man who makes her heart race, a fact that scared her right out of his arms. But now she needs a hand.
The last woman Rip expected to see on this dangerous mission is the one who rejected his love. Faced with a danger neither of them saw coming, the question is which is the greater danger—the one threatening their lives, or their hearts?
No Prince Charming
With days spent trolling for demons and nights with a sometime lover, Elle thinks she's finally gotten over her so-called Prince Charming. But now, on the eve of her most dangerous mission, he's back—the man who broke her heart.
Michael jumped at the chance to become a Grimm, though he knew Elle would never forgive him. It looks like she's doing just fine without him, but he's ready to use every weapon in his not-so-charming arsenal to save her, if necessary. Kill for her, live for her, die for her…
Warning: Dark, sexy, a little bit scary—these twisted fairy tales are only for grownups and are best saved for bedtime.
___________________________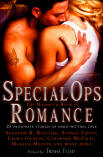 The Mammoth Book of Specials Ops Romance
This book presents stirring romance, featuring the heroes of the Navy SEALs, Delta Force, Air Force Pararescue, the Green Berets, the Army Rangers and other special forces…
Men and women who live and fight in extreme danger to preserve our freedoms, defenders and protectors of all we hold dear…these fighting men and women have a gentler, protective side; hard-edged weapons when on active duty, they can be caring lovers, of special forces teammates or the civilians they protect.
Features stories by Shiloh Walker, Laura Griffin, Marliss Melton, Shannon K. Butcher, Stephanie Tyler and Larissa Ione (writing as Sydney Croft)
___________________________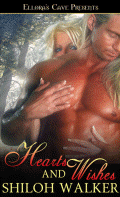 She is the daughter of one of the most famous men in existence. Pampered, protected…and stifled. Holly will give up everything just for a chance at freedom.
Rhys knows he should keep his hands off his pupil. He agreed to teach Holly how to use her magick, not see what kind of magick they can make together. But she has the saddest eyes, the sweetest smile and a body that makes him burn.
Holly's loneliness and Rhys' need lead to an explosive night. But when an unknown threat appears on the horizon, Rhys is sent to deal with it, leaving Holly behind.
A broken promise pushes her over the edge, and desperate to escape her stifling life, she flees. But that unknown threat has been watching – has been waiting. And if Rhys doesn't find her soon, Holly's need for freedom is going to end up killing her.
___________________________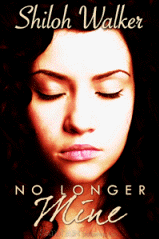 Born on the wrong side of the tracks and dealt a fair share of hardship, Nikki Kline never gives up a fight. Even when her reason to keep going is ripped from her, Nikki tries desperately to hang on. But when the man who broke Nikki's heart comes back into her life she doesn't know how much she can take. Especially since that man seems determined to win back her damaged heart.
Wade Lightfoot is a man who knows he's made more mistakes than most. As much as he would like to repair the damage he's done to those he loves, Wade also knows there is no going back. But when he sets out to put things right the last thing he's prepared to find out is that he had a son. A son he'll never get the chance to meet.
When the truth is out and all the old wounds are bared, it seems impossible that Nikki and Wade will find their way back to each other. But true love is an undeniable force that even past hurts can't destroy.
This book has been previously published and has been revised from its original release.
___________________________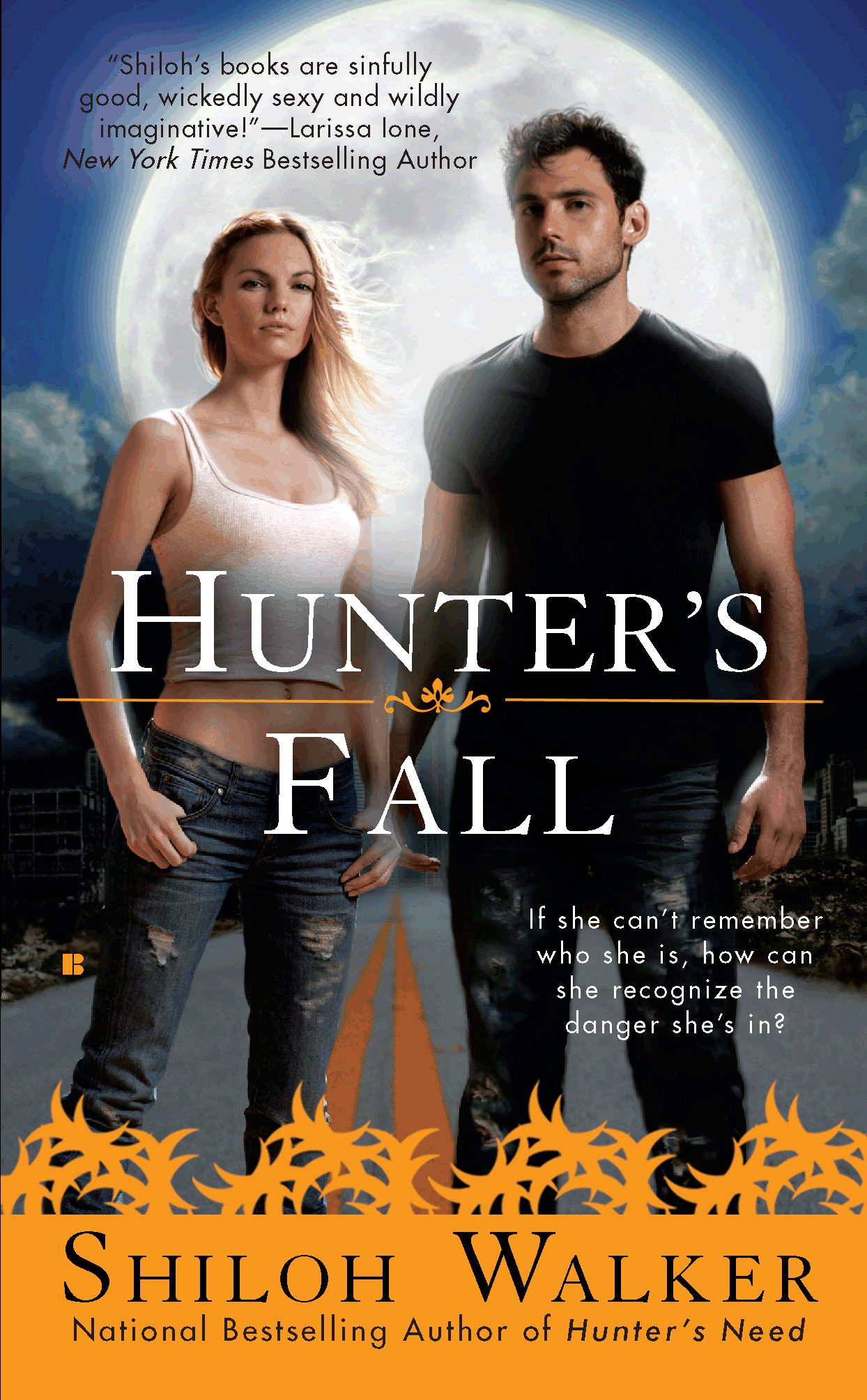 UNKNOWN PAST
Something strange is happening to Nessa. Ever since she survived a near-death experience she's not exactly who she used to be—and enjoying every minute of it. Then she's called upon to go to battle against darkness. If only she could remember why.
UNEXPECTED LOVER
Dominic is having his own problems with memory, sanity, and hallucinations. Sent to Excelsior, the covert Hunter training facility, he senses a female presence that seems so hauntingly familiar. That's because he and Nessa share a forgotten past.
UNSEEN EVIL
As Nessa and Dominic regain their memories, their strange mission against evil becomes clearer. And all the more dangerous because whether they should trust each other is the still the greatest unknown of all.
___________________________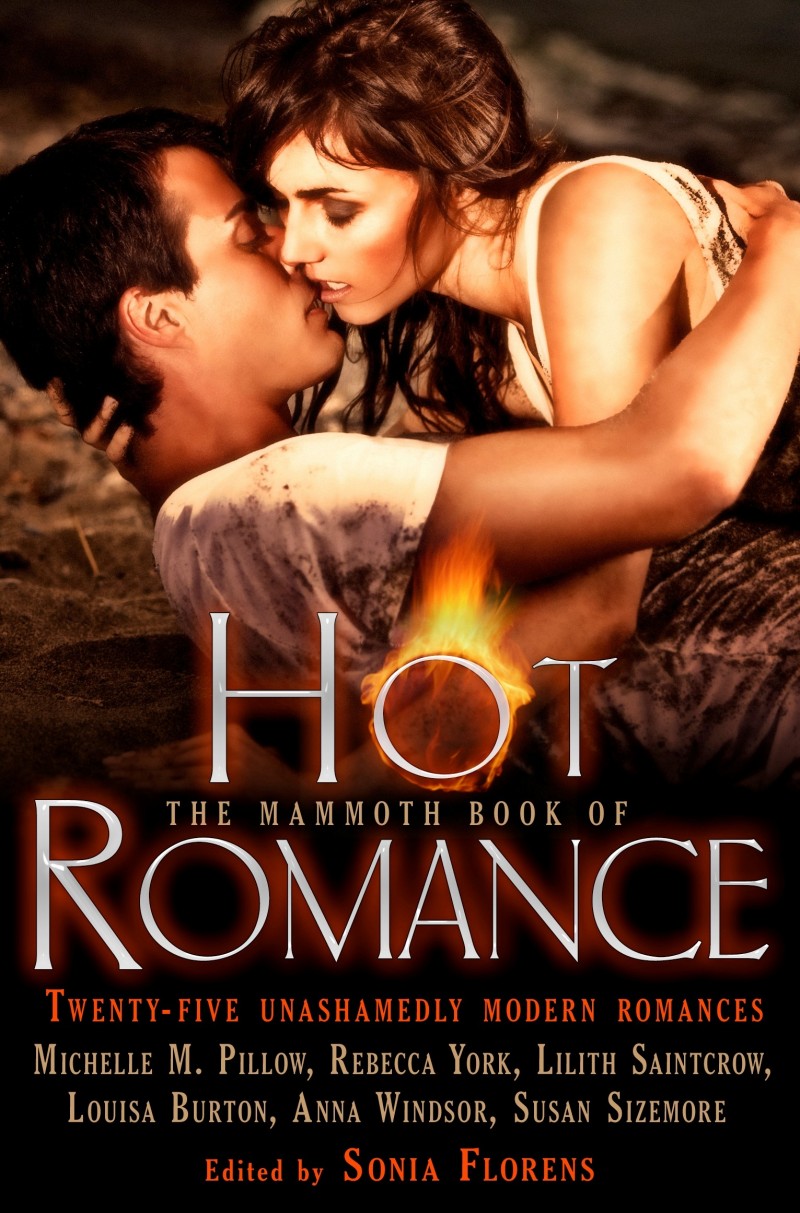 These 25 unashamedly modern short romances don't shy away at the bedroom door, from the crème de la crème of contemporary romance writers, including Lilith Saintcrow, Louisa Burton, Susan Sizemore, and more.
A Grimm's Circle short story
*The characters might seem to familiar to series readers.
This is the story of how Greta and Rip met…
All The Time in The World
___________________________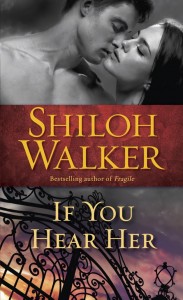 The scream Lena Riddle hears in the woods behind her house is enough to curdle her blood—she has no doubt that a woman is in real danger. Unfortunately, with no physical evidence, the local law officers in small-town Ash, Kentucky, dismiss her claim. But Lena knows what she heard—and it leaves her filled with fear and frustration.
Ezra King is on leave from the state police, but he can't escape the guilty memories that haunt his dreams. When he sees Lena, he is immediately drawn to her. He aches to touch her—to be touched by her—but is he too burdened by his tragic past to get close?
When Ezra hears her story of an unknown woman's screams, his instincts tell him that Lena's life is also at risk—and his desire to protect her is as fierce as his need to possess her.
___________________________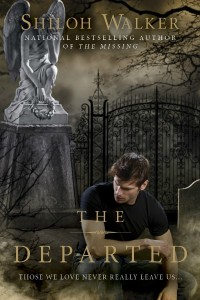 A LIFELONG OBSESSION
FBI Special Agent Taylor Jones has made it his mission to save those in harm's way by any means necessary—including employing psychic agents like Desiree "Dez" Lincoln, who can communicate with the disembodied spirits of the dead. Taylor is haunted by his own ghost, his kid sister, gone missing at age six. For a quarter of a century he has been tortured by her loss and the mystery of her disappearance.
A NIGHT'S INDISCRETION
When Dez is seriously wounded, Taylor can no longer hide his feelings for her. Getting involved could spell disaster for both of them—not to mention those who rely on them for help—but once Dez lays her hands on him, he can't resist the fierce attraction. But after giving in to his desires, Taylor pulls back, and Dez strikes out on her own.
AN INESCAPABLE PASSION
Responding to the call of another anguished spirit, Dez is led to Taylor's old hometown. As the two are forced to come together to save a girl in peril, Dez may be able to help Taylor finally find the answers he's been looking for…
The follow-up to THE MISSING
___________________________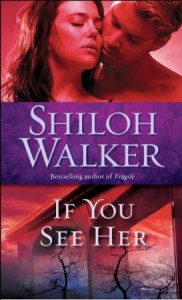 A FACE IN THE MIRROR
Hope Carson may not look like a survivor, but she has escaped an abusive ex-husband and recovered from a vicious assault. Now she endures the painful memories and suspicious rumors surrounding her involvement in the attack. Her ex is a cop, so the last people she trusts are law enforcement officials—and she certainly doesn't trust how the local DA makes her feel inside.
Remy Jennings should know better. He has no business falling for a woman who he suspects may have a deeply troubled mind. And even if he did make a move, she'd bolt like a frightened rabbit. But how can he deny a burning desire that threatens to consume him? As Hope's past catches up with her in the worst way, Remy is determined to break through her defenses, earn her trust, and keep her safe in his arms—before it's too late.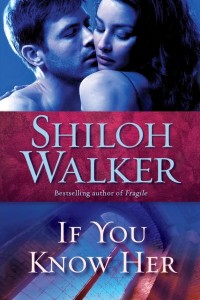 A SHADOW IN THE WINDOW
Nia Hollister doesn't scare easily. Come hell or high water, she intends to find her cousin's killer. She returns to Ash, Kentucky, for answers. What she doesn't expect is to ache with desire every time she sees Law Reilly. If any man can help her escape the nightmares for a while, it's him. But can she allow herself to take comfort in those strong arms when a murderer still roams free?
Unknown to Nia, as she quietly slips into Law Reilly's home, is that she's being watched—by someone who is waiting for an opportunity to strike.
Timing is everything, though he can't wait forever. If she's not frightened, she soon will be. Nia has made a vow to find her cousin's killer. She should be careful what she wishes for.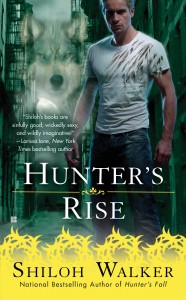 "Shiloh's books are sinfully good, wickedly sexy, and wildly imaginative!"—Larissa Ione, New York Times bestselling author
Playing by one's own rules is tempting danger for a female mercenary and a mysterious stranger  in Shiloh Walker's new novel in a "scorchingly hot"* series…
His past is a mystery, even to him—a werewolf with memories so lost in a fog that even the Hunter's healers cannot help him. Two hundred years ago,Toronto awakened on an unfamiliar street, naked and alone. Dogged by the unanswered questions of his enigmatic existence, he fears he will never find the missing pieces of the puzzle that is his life.
The vampire Sylvia is no Hunter. She's a take-no-prisoner mercenary that just barely skates this side of what the Hunters consider acceptable. She has no use for them, their laws, their rules. All she wants is to hunt her quarry, and make a lot of money. Her newest prey is a killer as devious as he is slippery. But her newest complication is of a more intimate sort: A blonde, blue-eyed werewolf who interferes with her plans in so many exquisite ways.
Heroes don't always come packaged in shining armor.
Grimm's Circle. Two more mind-bending tales that will change the way you look at fairy tales…forever.
Crazed Hearts
Out of necessity, Ren hides himself and his empathic ability far away from people. A woman finding her way to his wood is a surprise; his unexpected reaction to her is overwhelming.
Aileas isn't sure what she's running from, but it killed her brother and a cursed book is connected. Then there's Ren, who seems to want something from her. And she wants him right back, shadows and all. At least, until he claims to be a guardian angel. And she thought she was going crazy.
Tarnished Knight
What does Jack need Grimm training for? Perci can see he's a one-man wrecking crew, and something…more. Even covered in blood, he makes her feel more alive than she's felt in three centuries.
Born with a natural talent for killing unnatural things, Jack has an unholy urge to see how fast he can turn Perci's don't touch me into touch me there. When they come together, the cataclysm resurrects memories of a destined love from the distant past. And calls forth the evil that destroyed them once before.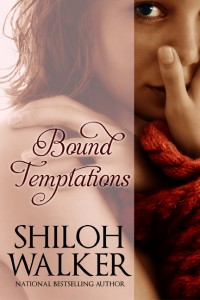 First time in print…previously only available in digital format.
These titles are available separately on Kindle.  Look for BEG ME and TEMPT ME
Bound Temptations: Stories of Temptation and Submission
Tempt Me
She's a temptation he can't resist…
Roxanne 'Rocki' Monroe's life is full of secrets and hidden heartaches. Cole Stanton would love to heal her pain and chase away the ghosts of her past, but she's just a complication he doesn't have room for in his life.
Or so he thinks.
It doesn't take Cole long to realize he's more than willing to let temptation get the best of him, more than happy to deal with complications if that's what it takes to get her.
What he has and what he needs are two different things…and what he needs is Rocki.
Beg Me
Beg me…there had been a time when those words made her burn with desire. But now, there was only fear.
Once, Tania Sinclair's life was almost perfect…But a couple of tragedies later, she's barely holding it together. A car accident took away her husband, and an attack from somebody she should have been able to trust has shaken not only her confidence, but it's also stripped away her fantasies and even made it painful to look back on her memories of her husband without fear.
Two years after her attack, Tania is determined to take her life back and the first step is taking back herself…her fantasies, her dreams, her memories. There's only one person she can trust to do it, too. One person she wants enough…Drake Bennett, her husband's best friend.
Warning: This book involves light bondage play, rape fantasy & role-playing. The acts between the hero & heroine are consensual, but they may not be ideal for all readers…
Kindle