Kindle
…
9/11 is always a surreal day for me.  I was 8 months pregnant and two weeks after it happened, my son was born.  I spent most of the day half in shock, like most of the country and I can still remember the way I'd stare at the TV, hardly able to believe what I was seeing.
Has it really been that long?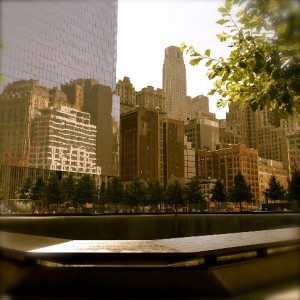 I took the photo on our trip to New York…at the memorial for the 9/11 victims.