Kindle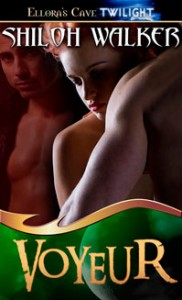 FYI**… This is one a bit of a tear-jerker, and it's racy as hell.  Hard to post much of an excerpt that's not too…um.  Well.  Anyway.  :)
When he stepped from the shower, Ashlyn was waiting for him, Kye standing behind her, watching her with hot eyes as she dropped to her knees in front of Connor.
"How can you share her like this? She's your wife. Does it not bother you, to see her doing this to another man?"
Kye met his eyes as Ashlyn took his cock into her very talented mouth.
Slowly, his mouth curled up in a smile and he shrugged, saying, "I'm giving her a fantasy, something she's dreamed of but would never ask for on her own."
Read More…