Kindle
Today is a Friday 56…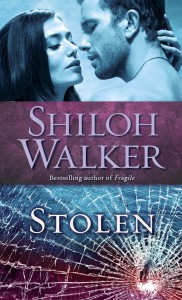 Due out in October…
For a minute, the fear almost kept her trapped.
But then she threw it off. "What are you going to do . . . never drive again?" she muttered.
Like that was an option.
Some days the nightmares were so bad, she had to leave the house just to escape them. She couldn't run fast enough to get away from herself. She could barely drive fast enough.
Besides, if the nightmares from what had been done to her all of those years ago weren't enough to paralyze her in terror, then she sure as hell wasn't going to let a fucking car wreck do it.
Read more…
About the Friday 56
Grab the book nearest you. Right now
Turn to page 56.
Find the fifth sentence.
Post that sentence (plus one or two others if you like) along with these instructions on your blog or (if you do not have your own blog) in the comments section of this blog.
Post a link along with your post back to this blog.
Don't dig for your favorite book, the coolest, the most intellectual. Use the CLOSEST.