Kindle
I've never watched THE SHINING.  Not until last night.  It was good…suspenseful sort of horror instead of what we get now with just blood blood blood.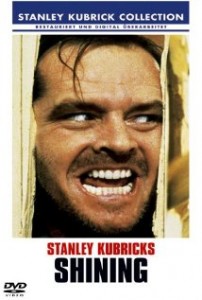 But I gotta say… man, Wendy in that movie?  Um…I wanted to shake her. I kept thinking…you can tell a man wrote this. She's sitting around letting him control her, even though she knows something is screwed up…even though her kid is in danger?
Now, I'm not saying all men think this way, but yeah…you can tell a dude wrote it.  Because, damn it, if it that had been me and I knew my kid was in danger? The man's head would have been smashed with a ballbat like…um.
Well. Never mind.  But anyway.
I watched it.  It was mostly good.
Image via IMDB.