Kindle
I mentioned last week that I thought I had news.  I do.  I have news… and I shall tell.
There may be more, I dunno yet… we shall see, but for now…
This is Beautiful Scars, a book I wrote in a mad rush back in December after I saw a picture.  No, I'm not sharing the picture, because that would be spoilers, but I saw a picture and it inspired a book.
This book…
~*~
He could have kept on playing, just for her.  Forever.  He'd forgotten how amazing it was to do this.  Playing for himself was amazing.  Playing for his fans…yeah, he loved that.
But there was something magic about sitting there in the dark and playing for her.
It was almost like he could talk to her through the music, and even though she said nothing back, he could hear her answer just in the way she moved, the way she smiled.
And it had always been like this, he realized.
Chaili seemed to find almost the same pleasure in the music that he did.
That same little smile bowed her pretty mouth up and she swayed, one hand curled around the wine glass, the other tapping out a rhythm on her thigh.
He had an image of catching the hem of her skirt.  Pushing it up. Okay…that wasn't anything that had happened before tonight.  But he had a feeling he'd be thinking hot and dirty thoughts about her for a long, long time after this. Hell, he was wondering why he hadn't done it before.
Closing his eyes, he tried to focus back on the music, but he couldn't block her out.
It was all there, twining through his mind.  The raw, powerful vibe of the music.   The song.  The image of his hands on her thighs.  Pushing that pretty skirt up. Catching the silken hose she wore and dragging them down, her panties…leaving her naked under that skirt.  Then he'd play a little while longer.  Just a little while, as he thought about her being naked under that elegant little white dress.
Get a grip, Marc.  Or you're going to lose it before you even get started…
Get started.  Shit, was he actually thinking of trying to do this…
Hell, yes.
He must have lost his mind somewhere in the time he'd seen her standing the office of Escortè and when he'd started playing for her back at the party, but he had every intention of having a taste of her.  Just once, he thought.  They were friends, right?  They could have a night of nice, friendly sex and then go back to being friends…
Yes, because that had worked so well before.
Stop it, man.  This isn't Lily.  It won't happen that way.  And if you can't get that through your head, you need to just take her home now, he told himself.
No.  She wasn't Lily.
And he'd be damned if he took her home just yet.  Unless that was what she wanted.
Clearing his throat, he took the glass of wine from her.  "Ah…are you wanting to head home or you wanna hang around a while?"
She slid him a smile as she took the glass of wine back.  "Hey, you played me one song.  That does not a concert make."
Hot damn.
"Walking in Memphis?"
She just smiled.
He rolled into it, watching her a little closer this time.  She was watching his hands again.  Her face was flushed, although he didn't think it was the wine.  He'd had as much as she was and it was just the one bottle.  Couldn't just be the wine, right?
She all but groaned as he launched into the one part that got to her, every damn time.
She said, "Tell me are you a Christian child?"
And I said, "Ma'am, I am tonight
His voice dropped, lower, rougher.
A shudder went through her and she grabbed the glass of wine, drank it down.  They'd emptied the bottle and she wished she could blame the heat burning inside her on that, but it wasn't that.  It was him.  Always him–
"What is it about you and that song?"
As the music faded, she jerked her head up, saw him staring at her.
She tried to shrug.  It wasn't the song, it was him.  Something about the way he sang it, hell, the way he sang anything…She licked her lips and stared off into the distance, trying to figure out the right way to say something that wasn't a lie, but didn't leave her stripped bare.
A harsh groan reached her ears.
Startled, she looked at him, realized he was staring at her mouth.
Two seconds later, he was reaching for her.
Stunned, she couldn't think. As his lips covered hers, she couldn't think.
Marc was kissing her.
Damn it.
Marc was kissing her–
Had she drank more wine than she'd thought?
"Open your mouth," he snarled against her lips, a harsh, urgent command in his voice.  "Give me your mouth."
Dazed, she did just that, opened for him.
His arms came around her as his tongue stroked across the bottom of her lip, slowly, seductively…teasingly.  Oh, hell.  She was in trouble.  Big, big trouble…
~*~
This is an erotic contemporary romance and now, I can tell you one of the things I've been so cryptic about.  :) Grand Central's Romance imprint Forever Romance has bought it…plus another book (more info on that one later on).  It's going into their digital line, and might be out in print as well.  Release date not known…I'll get that info to you once I have yet.  But it's written. And now?  It's SOLD!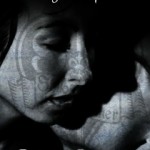 **Lyrics from Marc Cohn's Walking in Memphis